Elective course Management of Science and Innovation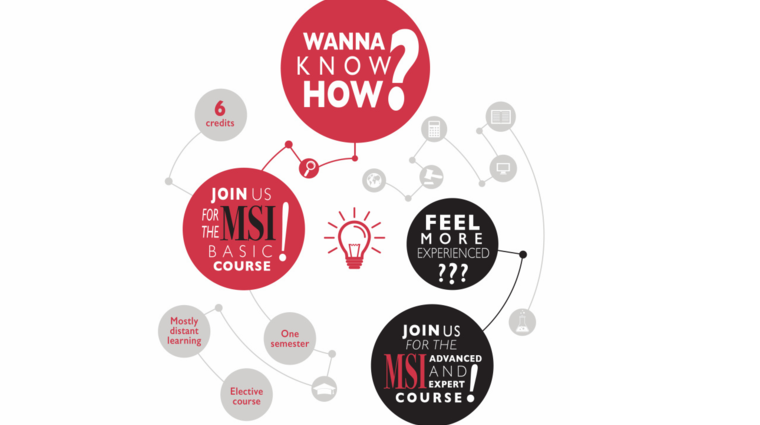 Elective course Management of Science and Innovation
Are you interested in science and innovations? Would you like to learn how to manage projects and succeed? Do you want to know how to protect your ideas and how to prepare a business plan in order to see your thoughts applied in a daily life?
The elective course Management of Science and Innovation (MSI) under the patronage of CPPT primarily aims at students in the 4th year and higher of Master and PhD programmes of all faculties as well as at academic workers and other employees of the Charles University.
The introductory MSI1 (code TVOL0002) is one-semester long, blended course combining webinars and a few workshops, all in English with 6 credits rewarding the students successfully completing it.

The next level MSI2 (code TVOL0004) is a more advanced, in-depth series of practical workshops led by hands-on practitioners from different industries.

The highest level MSI3 supports the students who decide to prepare and implement a real case via developing a business plan via individual mentoring and consultations with a mentor who is again an experienced practitioner from the relevant industry sector.
CU students can register via SIS starting from 14th September 2020. 
Other participants (academics, employees) can contact CPPT by mail msi@ruk.cuni.cz. 
Find more information on the CPPT website.