Bilateral International Agreements
Bilateral International Agreements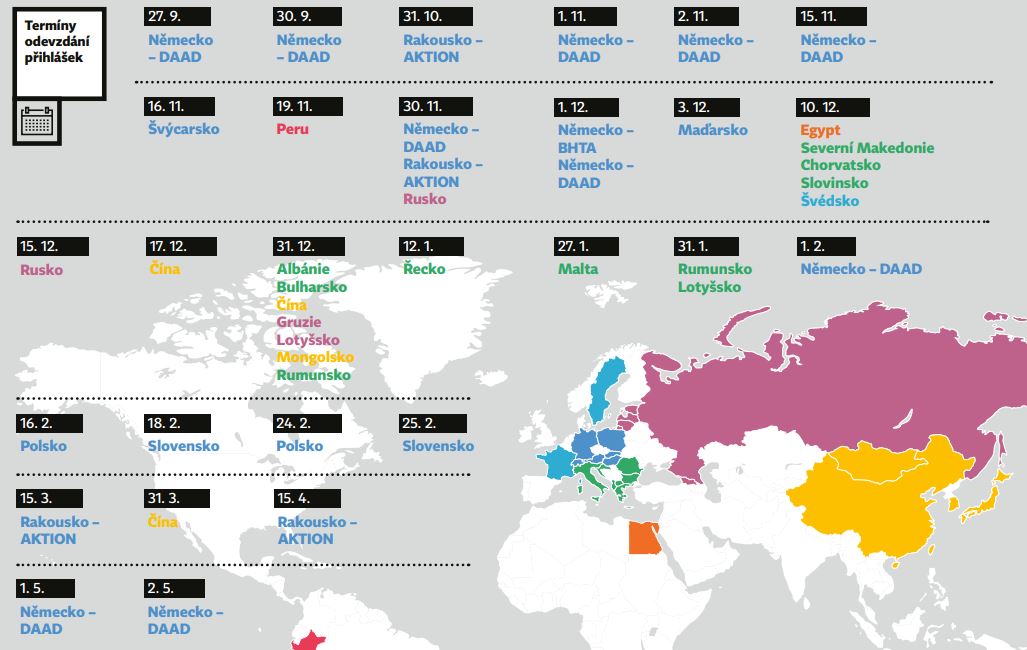 Charles University supports student mobility on the basis of international treaties, i.e. treaties signed by the Czech Republic with a number of countries worldwide.
The treaties offer the possibility for students and academics from public universities of the countries concerned to undertake study periods at higher education institutions (HEIs) in the partner countries. Offers of study visits and research stays do not apply to specific universities abroad. Applicants themselves look for a university where they are interested in studying in connection with their field. Summer schools generally take place at universities selected by the organiser.
On the AIA (Academic Information Agency) webpages you can find a list of upcoming scholarship offers. Unfortunately it is only in Czech language - do not hesitate to contact us if you need any help.
Applicants fill the form Návrh na vyslání/Žádost o přiznání stipendia and attach the confirmation of their study at Charles University. Ask for this confirmation at the International Office (Contact person: Antonella Kopic Bernardon, email: inbound@fsv.cuni.cz).
Before the application kindly fill this E-form.
Applications and requested documents must be sent directly to AIA office (Academic Information Agency) (Dům zahraniční spolupráce, AIA, Na Poříčí 1035/4, 110 00 Praha 1).
The Scholarships section on the website of the Czech Ministry of Education, Youth and Sports includes a list of countries that have signed international treaties with the Czech Republic; it also gives more information about possibilities for study periods. 
Contact
For more information contact our Exchange Programme Coordinator Ms Antonella Kopic Bernardon, email: inbound@fsv.cuni.cz