Be a volunteer
Do you have some time to spare? Be a great help to our Ukrainian Free movers during their enrollment. 
Help them collect their student card, change the password and log in SIS. 
Gain a new friend. 
If interested fill in the questionnaire and we will contact you.
Your help is appreciated.
For more information you can email studyabroad@fsv.cuni.cz or come to the IO FSV UK (Hollar building).
Become a Buddy for our Ukrainian Free movers
We would like to invite you to support our new incoming free movers from Ukraine. As you may know they have the opportunity to register at CU to take some courses at our faculty including the Intensive Czech language course (organised by UJOP). 
Most of them have never been to Prague, they might have arrived without their families, friends,...
Let's make them feel WELCOMED. 
If you are interested in becoming BUDDY, sign up here. 
Your support is appreciated. 
Become a Buddy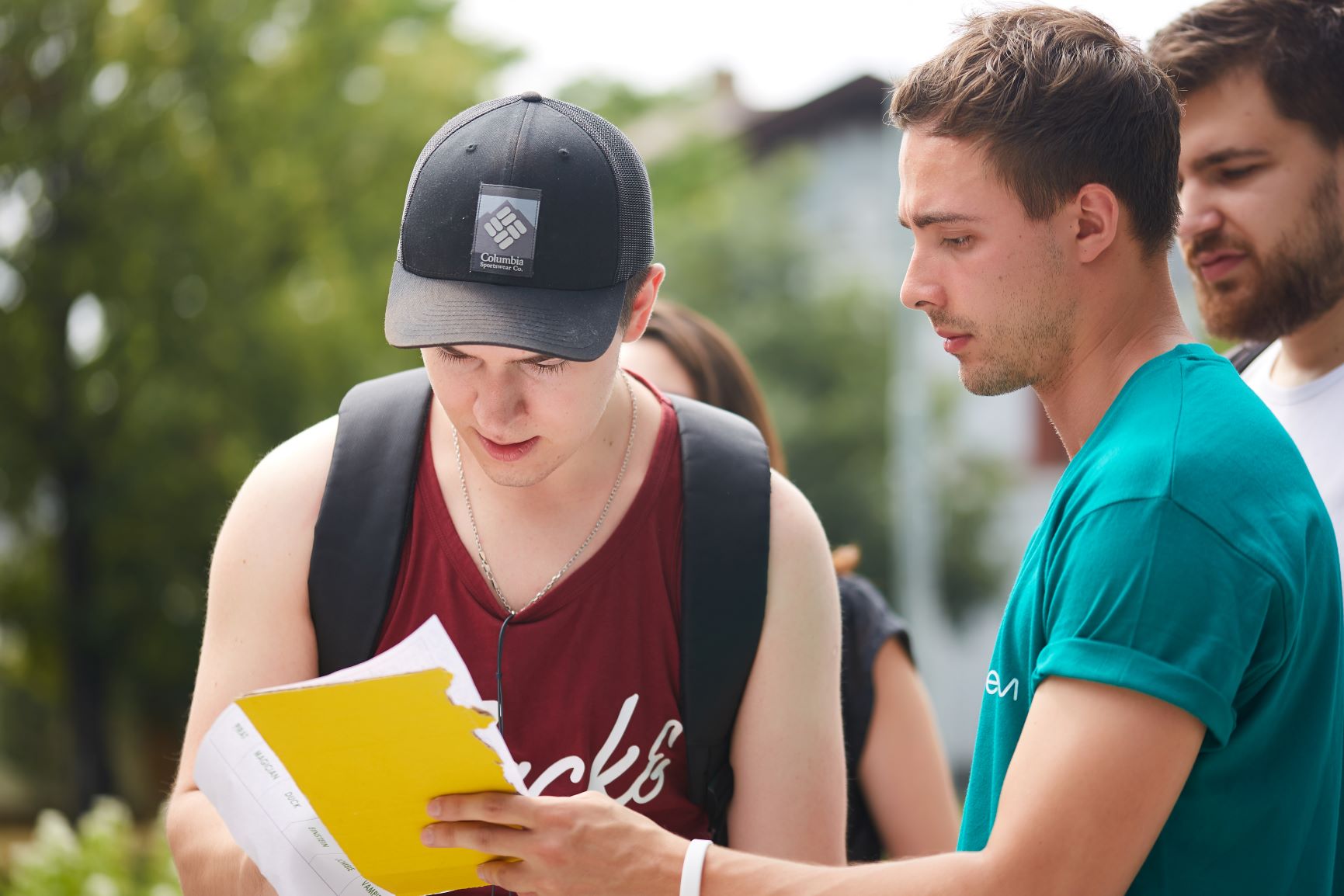 As a Buddy, you are a great help to students coming to Czechia for the first time. 
Do you want to improve in Spanish/French/Russian...? As a Buddy, you have a unique opportunity to meet students from all over the world and improve your language skills.
Are you planning on spending a semester abroad? Do you need to get more information about your dream destination? Can't decide between two universities? Find answers to all your questions while helping a newcomer exchange or full-time degree student from abroad.
Do you want your CV to stand out? For participation in a Buddy programme you can obtain a certificate.
To get a better picture of what a Buddy does, read our Buddy Guide 2021/2022
For full information about the programme click here.
You can register for the Buddy programme here.