Recently modernized RTL belongs to one of the best-equipped university studios in Europe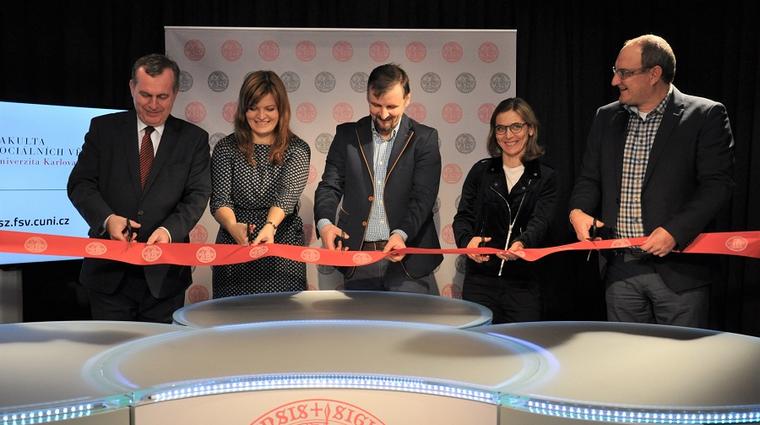 Recently modernized RTL belongs to one of the best-equipped university studios in Europe
The ribbon-cutting ceremony was attended by the rector of Charles University Tomas Zima, the Dean of our faculty Alice Němcová Tejkalová, ICSJ Director Jakub Končelík, Head of RTLJan Peml and Dalet Sales Representative for Eastern and Central Europe Tatiana Gramoullé.
The innovated lab has been serving to students of ICSJ since the beginning of the academic year. The investment of almost 14 million CZK will increase the possibilities of teaching future media professionals while raising its quality.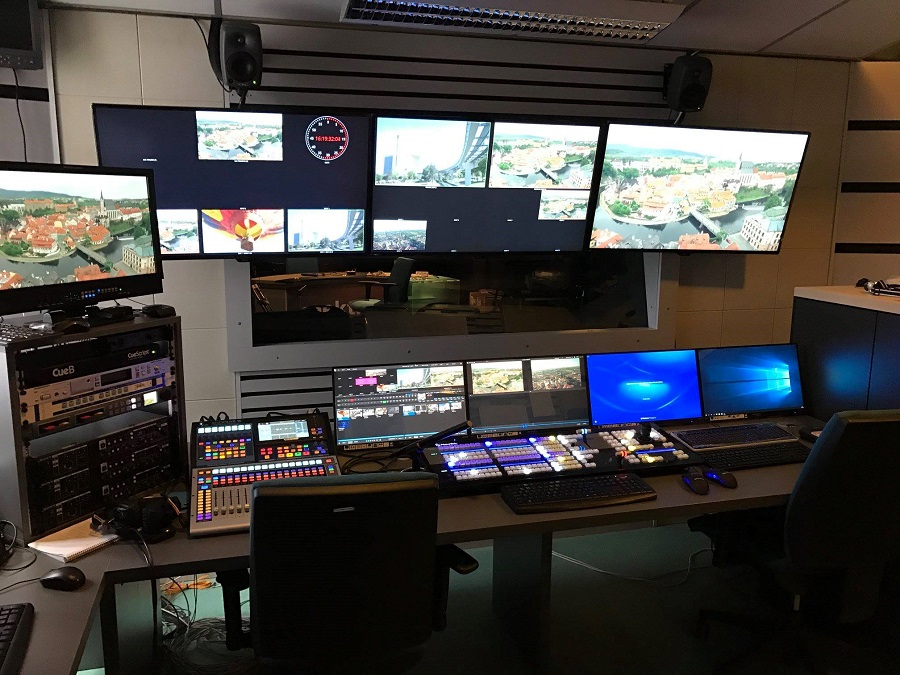 The lab is equipped with the new Dalet Galaxy, which is linked up to the Czech News Agency (CTK) system. With new equipment, the editing of both radio and TV entries takes place directly in the content management system. Students can also use a new room with three detached cutting rooms with a nonstop access. The radio part has four professional studio microphones. Original professional cameras have been replaced with HD types, three tape cameras and eight card cameras in four different categories are now available for students' work.