International Day of Women and Girls in Science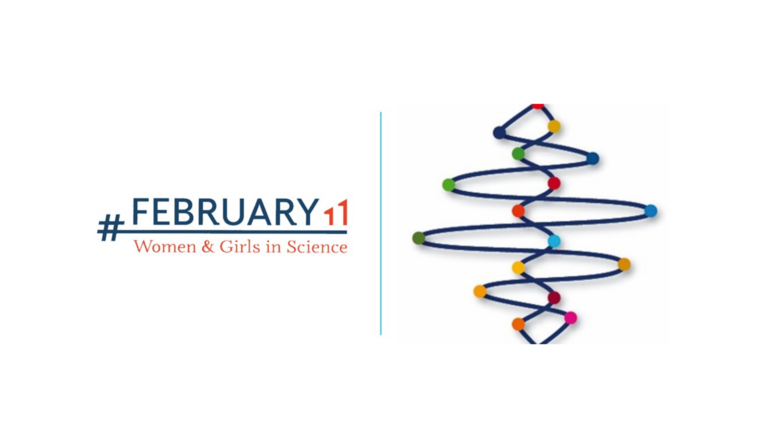 International Day of Women and Girls in Science
Today is the International Day of Women and Girls in Science! Meet five female doctoral students from FSV UK. What does science means for them in a few words? Why did they decide to pursue science? Which scientific achievement/success do they value the most?
You can find all the answers together on our blog as well.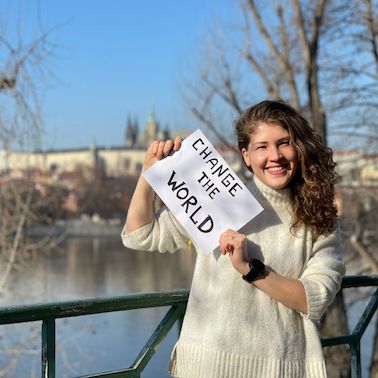 Mgr. Evgeniya Dubinina, Institute of Economic Studies
Which of your scientific achievements/success do you value the most?
I value the most that I was accepted for presenting my research at the World Bank Tax Conference in Washington DC in my first year of PhD. I was the first one on the first day of the conference. I felt nervous and excited at the same time because I was presenting to great researchers from the World Bank, experts from tax authorities all over the world, and researchers from top universities. Everything went well and I am extremely happy that I received such an opportunity to present my research and receive feedback and meet experts in my field.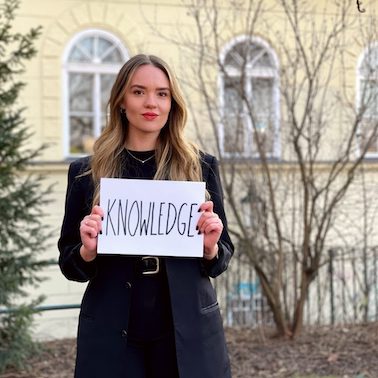 Mgr. Barbora Součková, Institute of Communication Studies and Journalism
What does science mean to you?
Science is a tool for me in a sense. A tool for learning, opening a discussion, for alerting, for answering questions, but also for constantly generating new ones. It is also, in a certain sense, a driving force, especially for society, which can constantly move forward thanks to it.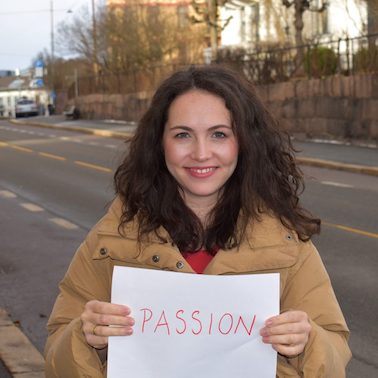 Mgr. Johana Kłusek, Institute of International Studies
Which of your scientific achievements/success do you value the most? 
Definitely the opportunity to teach at University College London, specifically at the School of Slavonic and East European Studies, which was founded in 1915 by Tomáš Garrigue Masaryk. I led the seminars of the "Boundaries of History" course for two semesters during the covid pandemic. I would like the same professionalism and at the same time friendliness that I had the opportunity to experience in Britain to prevail in the Czech academia.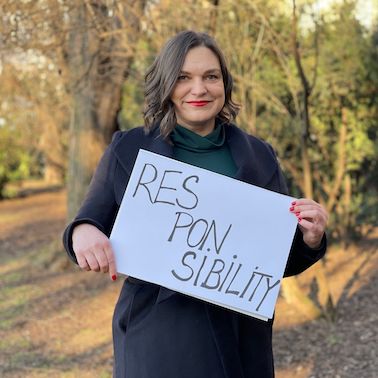 Mgr. Markéta Kocmanová, Institute of Political Studies
Why did you choose a career in science? 
I don't know if it's considered a cliché even for girls, but since I was little I wanted to find out why people kill each other in the name of politics. I remember as a child watching with fascination as the Sandinistas and Contras raced through the Nicaraguan jungle and the Mujahideen sneakily ambushed Soviet troops in Afghanistan. Then, when radicalization studies began to develop rapidly after September 11, I knew that it was the right field for me. Researching why and how people do or do not become terrorists or violent extremists seems to me not only meaningful and sometimes adventurous, especially if you are collecting data in the field, but it is also research that is very closely connected to our everyday social reality and has a great benefit to society. And I definitely also enjoy working in a team and, above all, actively involving students in my research activities. In my opinion, this overlapping of research and teaching is a very important component of our work, as we can contribute to the professional and personal development of students. In short, I enjoy doing science - in every way, it's a varied life where you can realize your potential.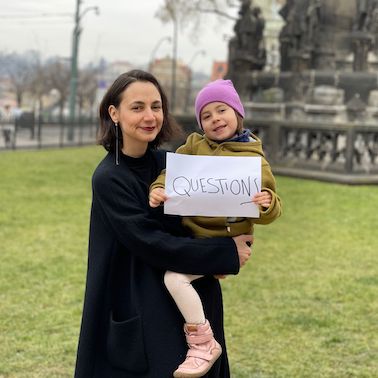 Mgr. Ing. Michaela Ditrych Lenc, Institute of Sociological Studies
Which of your scientific achievements/success do you value the most?
The first thing that came to my mind was the research I had carried out in Georgia during my Master's studies and, a few years later, used the data from it as a baseline for a case study for a program evaluation for the Ministry of Foreign Affairs of the Czech Republic, in which I had the opportunity to participate. Based on this evaluation, the Ministry then adjusted the program, and this is the biggest motivation for me - the fact that my analysis can contribute to a real change in policy/s and its more effective setting, and will not remain only on paper.
Overall, however, I consider the fact that I manage (even if not always according to my expectations) to combine the role of a doctoral student and a mother to be my greatest success. It is not an easy task. I feel great admiration for my senior colleagues! Without the support of my husband and family, I would hardly have been able to carry out my research.