Spring University Prague: European Identity between Unity and Diversity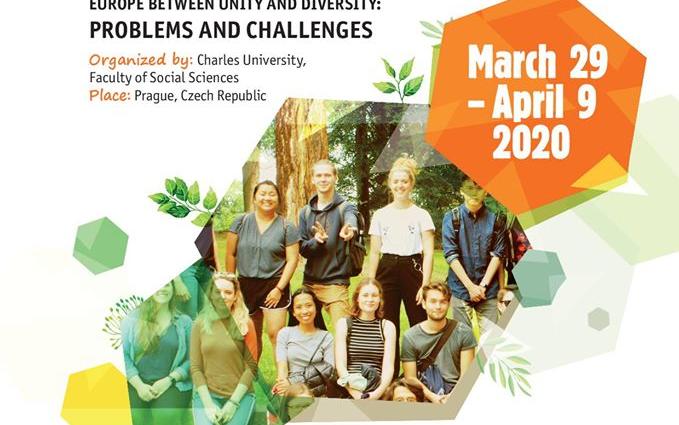 Spring University Prague: European Identity between Unity and Diversity
The Institute of International Studies FSV UK would like to inform about the academic program Spring University Prague 2020, taking place in Prague from March 29th - April 9th, 2020.
This year's theme is: European Identity between Unity and Diversity.
This study program is internationally recognized, successful participants will be given 3 or 6 ECTS credits (depending on the extent of their work). The Spring and Summer Universities Prague have been organized since 2009 and more than 500 students from 46 countries have participated so far.
Spring University Prague (website)
Spring and Summer Universities Prague (Facebook)
Contact: spring.university@fsv.cuni.cz