Sandra Kumorowski: Arts marketing has been around for centuries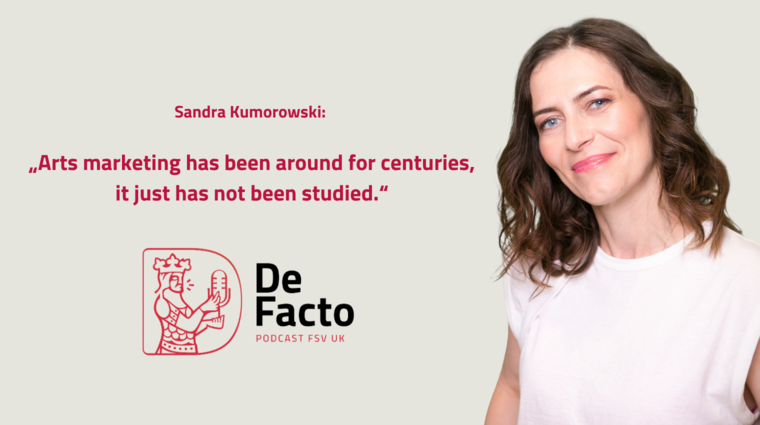 Sandra Kumorowski: Arts marketing has been around for centuries
De Facto broadcasts in English! Listen to a new episode of our podcast, this time with Sandra Kumorowski, who joined online from Chicago.
Sandra is currently pursuing a Ph.D. degree in Communication & Media at Charles University's Faculty of Social Science with research focus on arts marketing, media, and communication.
"What I am trying to demonstrate in my research is that the arts and artists have been using marketing tactics and marketing tools for centuries. No one has really gone beyond certain era to study marketing and arts marketing specifically in the historical context. It uses the same tools, strategies, tactis as business marketing, except it focuses on the artistic world," said Sandra in our interview.  
De Facto is a podcast of the Faculty of Social Sciences, Charles University. It is about the real world of scientists and graduates of social sciences. Teachers, researchers and graduates talk engagingly about their daily lives, work and experiences.