"Revolutionary" Charity Keychains are Here!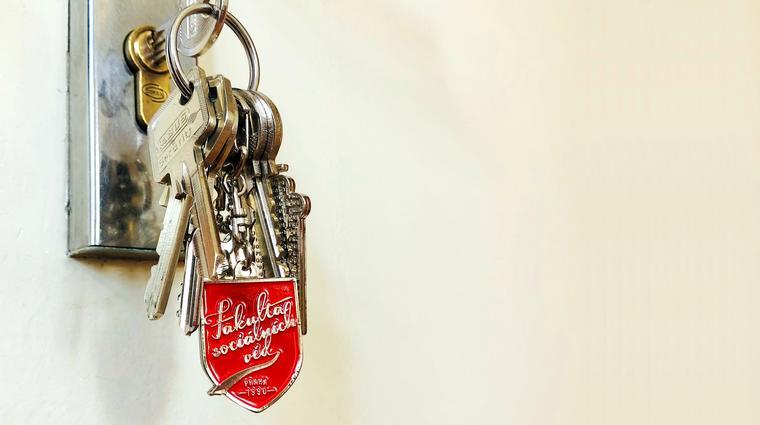 "Revolutionary" Charity Keychains are Here!
On the occasion of the 30th anniversary of the Velvet Revolution, the Faculty of Social Sciences presents a special edition of promotional keychains – available for sale from 17th September to 17th December.
You can purchase the keychain for a symbolic price of 89,- CZK (approx. 3,50 EUR). The proceeds from the sale (34,- CZK from each keychain) are donated to the non-profit organisation Asistence.  
"I have been working with Asistence since 2009, their activities are invaluable. In addition to providing assistance services, which we sometimes use for our students, they systematically work on improving living conditions for people with disabilities and others", says the dean of our Faculty, dr. Alice Němcová Tejkalová. "Thanks to lobbying and supporting events in the last ten years, Prague has rid the city public transport of many barriers", she adds.
Why the keychain? One element of the demonstrations of the Velvet Revolution was the jingling of keys to signify support. The practice had a double meaning - it symbolized the unlocking of doors and was the demonstrators' way of telling the Communists "Goodbye, it's time to go home".
The keychains are being sold at the Public Relations Office (room no. 8, Hollar Building) every Wednesday from 1:00 to 3:00 PM. Payment by cash or by card can be made at the Cash Desk (next to the PR Office).
Contact: Marianna Zapotilová, M.A. (marianna.zapotilova@fsv.cuni.cz)