Academics Awarded for FSV UK Presentation in Media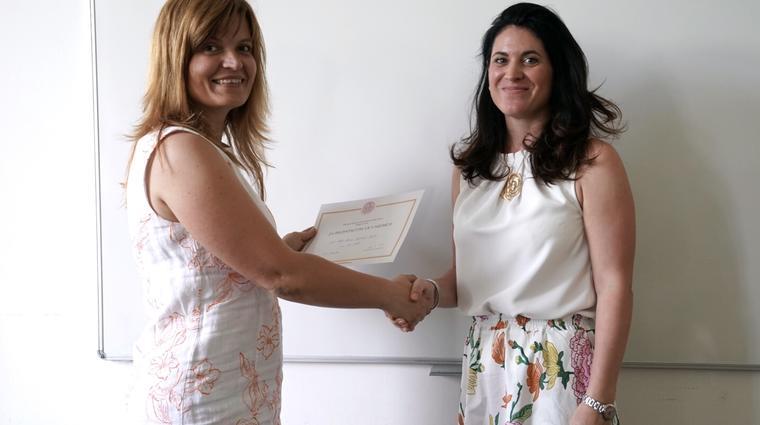 Academics Awarded for FSV UK Presentation in Media
During the June meeting of the Academic Senate of FSV UK, our academics and experts were awarded for the presentation of the Faculty of Social Sciences in the media. 
In 2018, under the heading of the Faculty, these academics appeared in the media:
PhDr. Michael Romancov, Ph.D. (Institute of Political Studies)
prof. Ing. Michal Mejstřík, CSc. (Institute of Economic Studies)
doc. PhDr. Denisa Hejlová, Ph.D. (Institute of Communication Studies and Journalism) – in the photo above
Mgr. Daniel Prokop (Institute of Sociological Studies)
JUDr. Vladimír Handl, CSc. (Institute of International Studies)
An overview of the outputs is based on media monitoring of Newton Media SEARCH Agency.