The Dean
PhDr. JUDr. Tomáš Karásek, Ph.D.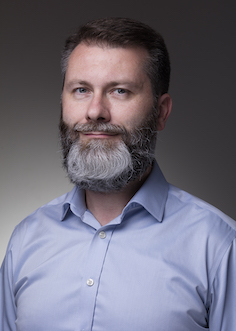 Tomáš Karásek is a former Head of the Department of Security Studies and a former Vice-dean for development of the Faculty of Social Sciences, Charles University. From 2010 to 2013, he was the director of the Research Center of the Association for International Affairs, a Prague think-tank. As a holder of the Fulbright Scholarship for post-doctoral students, he worked at the Saltzman Institute of War and Peace Studies, Columbia University in New York in the academic year 2009/2010, and lectured at Fudan University in Shanghai during his creative leave in 2009. In recent years, he has been actively involved in research activities at the Institute of Political Studies and has coordinated several grants in the field of European security. He teaches armed conflict resolution, transatlantic defense cooperation within NATO, strategic culture in the Euro-Atlantic area, regional security and the ethical context of the use of violence. Dr. Karásek is a graduate of the Faculty of Social Sciences and at the same time the Faculty of Law of Charles University.
More detailed information about Tomáš Karásek can be found here.