The Dean
doc. PhDr. Alice Němcová Tejkalová, Ph.D.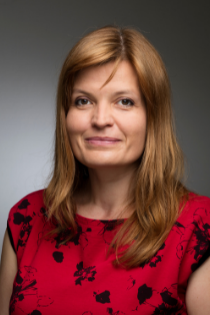 Alice Němcová Tejkalová is a former Director of the Institute of Communication Studies and Journalism, a former member of the Rector's Collegium and a former TV sports journalist. Since February 2018 she has been Dean of the Faculty of Social Sciences. Her primary interests are in journalism studies (she has been a principal investigator of the Czech branch of worldwide research "Worlds of Journalism Study" – worldsofjournalism.org since 2012, she has been a WJS regional co-coordinator for CEE since 2019) and sports journalism. She published a monograph about media framing and stereotyping of Czech Paralympic athletes in 2012 and she is the author of a number of articles and monograph chapters.
More detailed information about Alice Němcová Tejkalová can be found here.