Visual Communication and PR in Cultural Institutions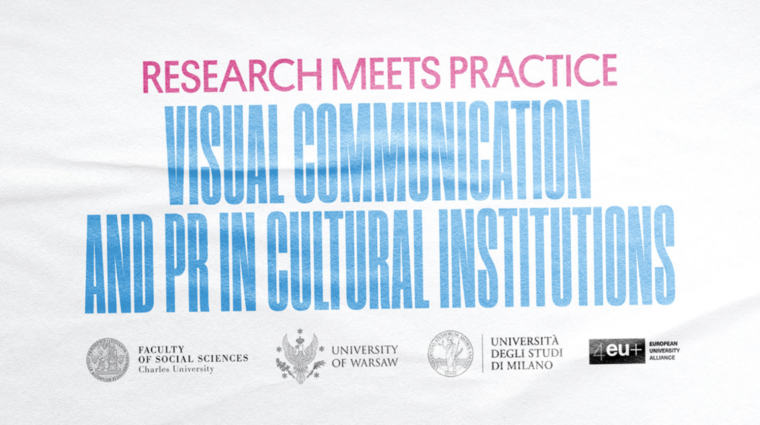 Visual Communication and PR in Cultural Institutions
Do you want to learn about communication strategies in cultural institutions? How do museums and galleries use visual language to approach and engage their audiences? What are the specific public relations tools used in the arts sector? What are the benefits and challenges resulting from communication/media digitization and digitalization?
Are you a student of communication, marketing, management, or art? Come to our one-day seminar and participate in a lecture, hands-on workshop, and panel discussion with international researchers and practitioners.
Wednesday, May 25, 2022, 9:00–15:30
Institute of Communication Studies and Journalism, Room 212 
In English. Registration: tereza.jezkova@fsv.cuni.cz until May 20, 2022.
Researchers and lecturers
Tereza Ježková, PhD, Susanne Kass, MA, Sandra Kumorowski, MBA — Charles University
Vincenzo Luise, PhD — University of Milan
Jacek Mikucki, PhD, Alicja Waszkiewicz-Raviv, PhD — University of Warsaw
Panelists and practitioners
Philippe Ravanas, MBA — Columbia College Chicago
Marek Prokůpek, PhD, Mojmír Sabolovič, PhD — Prague University of Economics and Business
Jana Smrčková — Prague City Gallery