Teaching in the Winter Semester 2021/2022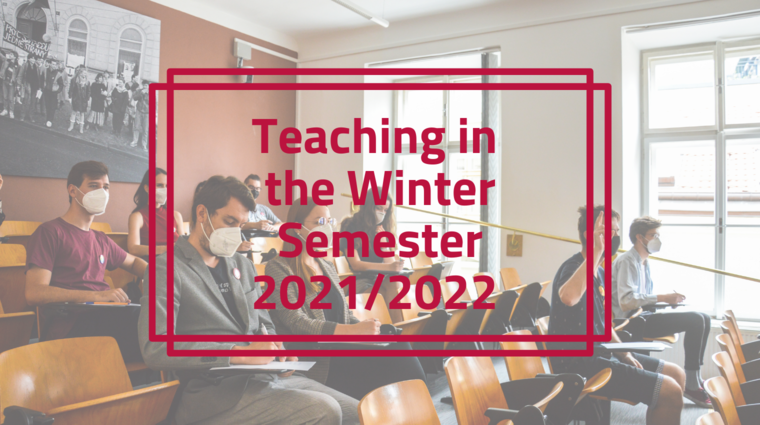 Teaching in the Winter Semester 2021/2022
All study obligations must be deliverable in their full value without the need for physical presence. The teaching and fulfilment of the course can be realized in a hybrid form. In the case of the contact part of hybrid courses, it is necessary to ensure and comply with current hygiene and epidemiological standards (including conditions and requirements regarding testing and/or vaccination). The directors of the Institutes may issue specifications. 
 
Specifications for the individual institutes can be found here:
IES: Current information
IKSŽ: Current information
IMS: Decree of the Director (the English version is below the Czech version)
ISS: Current information
Instructions for attendance of in-person teaching in WS 2021/2022
When attending in-person classes in WS 2021/2022, we ask students to be responsible and considerate of others and we strongly recommend the use of protective respiratory equipment covering the nose and mouth and compliant at least with the FFP2 standard. Please use the option of hybrid learning if you are exhibiting symptoms of respiratory illness.
You will find the Guidelines for the Organisation of Courses in the Winter Semester of the Academic Year 2021/2022 here.