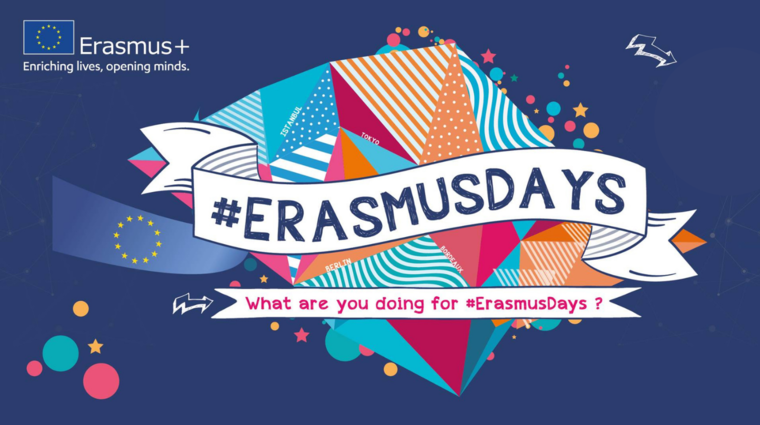 Join us for Erasmus Day!
Join us for an afternoon at Hollar on 14 October from 5 to 9 p.m.! There will be various workshops and a charity book fair. Na Hollaru café will stay open longer to supply you with coffee and snacks and our experts from International Office will be ready for your questions about Erasmus+ mobilities. Each participant receives a small present! 
Programme:
Courtyard 5 p.m. - 9p.m.:
Charity book fair - proceeds will go to Přestupní stanice which gives work to people experiencing homelessness and organizes workshops, lectures, and film screenings for the general public.
Pop-up second-hand shop with clothes and accessories
Students will share their poetry and music in the café Na Hollaru (mix of Czech and English)
Colleagues from the International Office will be available for questions about international mobility options.
Creative workshop: make your own pin
Library:
5:30 p.m. - 6 p.m. How to search for resources in the new UKAŽ system 
6:30 p.m. - 7 p.m. How to search for resources in the new UKAŽ system 
10 people per workshop limit. Register here. 
Room No. 20 (access from the courtyard):
6 p.m. - approx. 8 p.m. Calligraphy and wax seal workshop with Krasopiska
Capacity is 20 participants. Reduced price for FSV UK students is 450 CZK. Payment in advance. Register here. 
We are looking forward to meeting you!