It is important that the social sciences give hope to society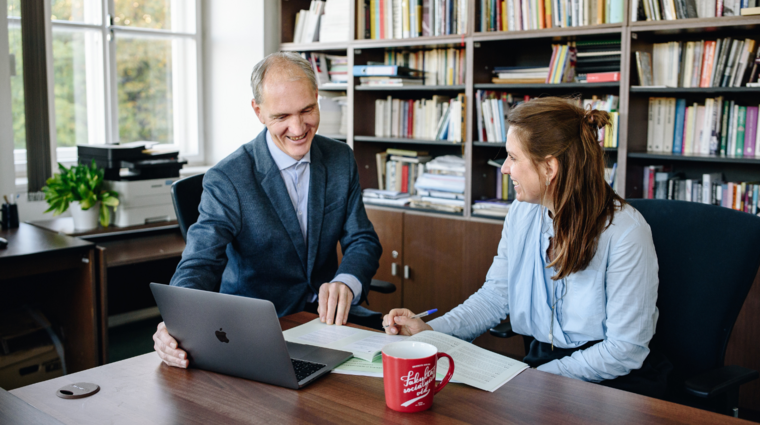 It is important that the social sciences give hope to society
On the occasion of World Development Information Day, we are launching a new website dedicated to science and research at FSV UK. On the page science.fsv.cuni.cz you will find an overview of currently solved scientific projects, interesting interviews with researchers and tips for current conferences and events which FSV UK organizes directly or participates in them in cooperation with other scientific institutions.
Read our first interview, in which Vice-Dean for Science and Research Arnošt Veselý and Vice-Dean for Public Relations Tereza Klabíková Rábová talk about the importance of science communication. You can find the full interview here.
"It is important for the social sciences to give a little hope. So that it's not just criticism, a dark vision of what's wrong. Our faculty is exceptional in that we have a whole range of disciplines here and a whole range of people who are actually also practitioners. And they deal not only with what doesn't work, but also with what could be better and, most importantly, how to do it. Of course, we can't set high and unrealistic goals here, we won't change the world. However, if we could manage to give meaning, hope and solutions to those conversations, so that it would have an overlap into something positive, that would certainly be nice," Arnošt Veselý says about the new website.