Faculty of Social Sciences scores successes in the prestigious QS World Universities Rankings by Subject 2019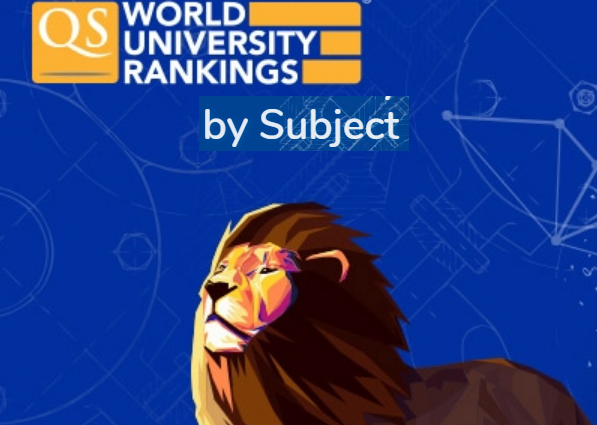 Faculty of Social Sciences scores successes in the prestigious QS World Universities Rankings by Subject 2019
The Faculty enjoys double success in this year's issue of the high-regarded QS World Universities Rankings by Subject. Spearheaded by the Faculty's Institute of Communication Studies and Journalism, Communication and Media Studies have moved up into the top 150 worldwide. A joint venture of the Faculty's Institute of Economic Studies and the CERGE-EI, Economics has also forged ahead to become one the leading 250. Other disciplines continue to thrive under the auspices of the Faculty of Social Sciences and other institutes of Charles University, as Political Studies and Sociology retain their positions in the top 150 and 200, respectively.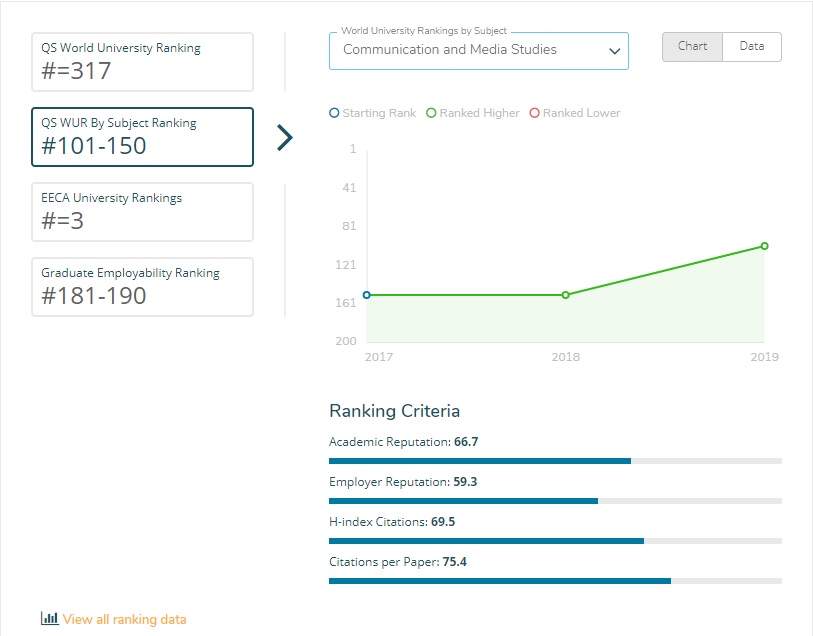 The QS World University Rankings by Subject offer one of the most comprehensive international overviews of higher education disciplines across the globe. The survey covers almost fifty disciplines grouped into five subject areas. Across this wide variety of disciplines, the rankings benchmark the performance of over 1100 universities in 75 countries. The Institute of Communication Studies and Journalism first appeared in the survey in 2017, when it secured the 151st position out of the top 200, and retained the same ranking last year.
"Although I am wary of overrating rankings, they are a measure of institutions' work standards and it is great to hear that our programmes perform so well. Charles University is the only one in the Czech Republic to rank among the world's most prestigious higher education institutions in the subjects we teach. This is excellent news for our present and prospective students," says Faculty Dean, Alice Němcová Tejkalová.
The Faculty of Social Sciences also scores favourably in Economics. In the face of intense international competition, the Faculty's Institute of Economic Studies has leapt back into the world's top 250, reclaiming the position it held in the rankings until 2017.
"In our subject area, Charles University has a long-standing record of high achievement in the Shanghai and the U.S. News Best Global Universities Rankings. We are proud to be also making headway in this year's QS Rankings," Martin Gregor, Head of the Institute of Economic Studies, observed.