Erasmus+ Meeting 2022/2023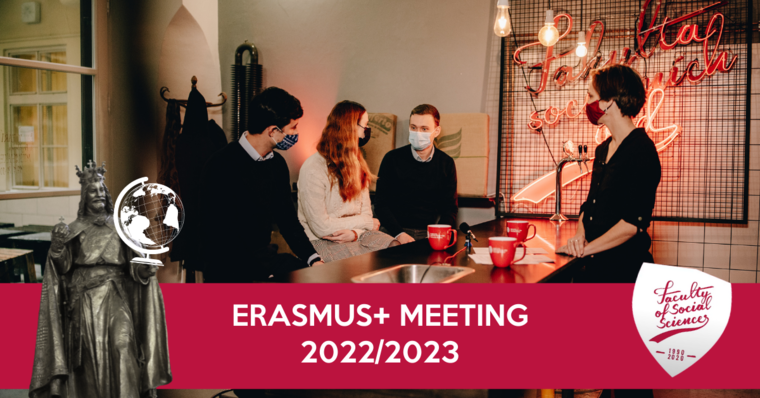 Erasmus+ Meeting 2022/2023
The International Office announces selection procedures for Erasmus+ study stays in the academic year 2022/2023.
The orientation meeting and presentation for students will be held in English online on the ZOOM platform on Thursday, 10 February 2022 from 2:00 pm. 
You can now send your questions to outgoing@fsv.cuni.cz. You can also ask questions during the meeting via Zoom chat.
Please read the Erasmus+ 2022/23 regulation carefully before the meeting.
Bilateral agreements of the individual Institutes of the FSV UK and the International Office will be published in the online application of the RUK European Office from 14 February. Applications completed in this app, together with accompanying documents, can be submitted electronically this year, from 15 to 28 February 2022. Tenders at the individual Institutes and the International Office will take place in the first week of March.