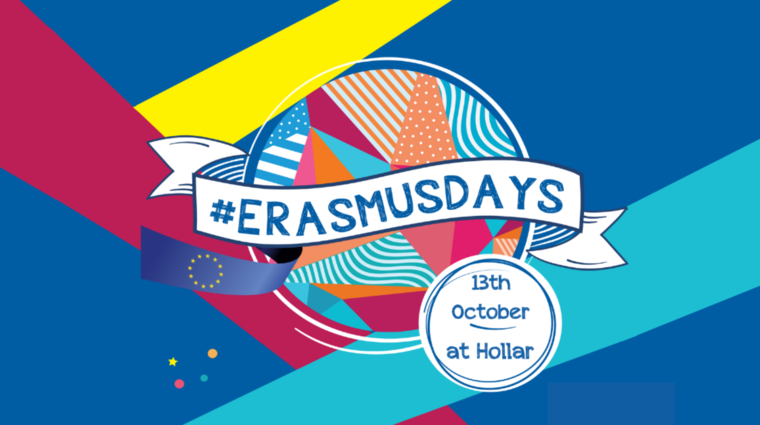 Erasmus Days at Hollar
Come and celebrate Erasmus Days with us!
When: 13 October from 5 to 8:30 p.m.
Where: at Hollar, Smetanovo nábř. 6 (rooms will be specified)
What's going to happen?
This very popular part of Erasmus Days from last year is coming back! You can already drop books you no longer need at any of the FSV UK libraries! The proceedings will be donated to the CU Endownment Fund. The unsold books will feed our book swap shelves.
Swap of plants and household items 
Swap with us! You can hand over household items, for example china, cutlery, small appliances, textil, decorations, houseplants or flowerpots, in the International Office, room Nr. 216 at Hollar. You can also bring them to the event itself and exchange them for something nice for your home. Items that won't get swapped during the event will be donated to Šatník and Domov Sue Ryder charity shop.
Come and create a notebook or envelope with us!
Merch and International Office booth
You can buy our merch or chat with the International Office about your study exchange options!
Scheduled talks in English
6:00 - 7:00 pm talk on sustainable mobility
7:00 - 8:00 pm debate with Erasmus students who studied in or are from Nordic countries
5:00 - 6:00 pm talk on sustainable mobility
6:00 - 7:00 pm Jaroslav Blažek will read from his book Letem světem
FB event is here.