Elections to AS FSV UK taking place in November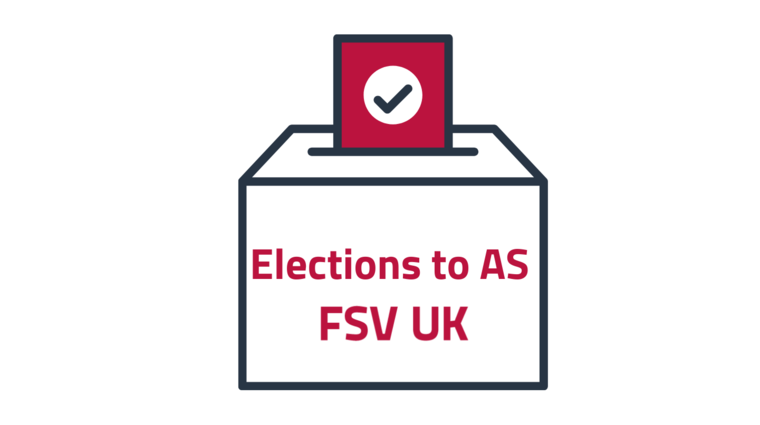 Elections to AS FSV UK taking place in November
AS FSV UK announces electronic elections to the Academic Senate of the Faculty of Social Sciences, Charles University for the term of office 2021–2023 from November 24 to November 25, 2020. 
The elections will begin on November 24, 2020, at 9:00 am and end on November 25, 2020, at 6:00 pm.
You can find the complete list of the candidates on the Academic Senate website. Their election programmes will be published on the same page in the upcoming days. 
Information for Voters for AS FSV UK
Technical Particulars of the Organization, Course and Security of 2020 Elections to AS FSV UK
See the video from the Commission for External Relations of AS FSV UK, where our students explain how to vote. 
______________________________
Submitting proposals for candidates to AS FSV UK for the term of office 2021-2023 was available from October 12, 2020 (from 9:00) to November 6, 2020 (until 14:30) through the mail room of FSV UK.  
Information for Candidates for AS FSV UK (UPDATED)
When submitting proposals, please respect the office hours of the mail room. Proposals can be sent by the post office to the address:
Election Committee of the Academic Senate
Faculty of Social Sciences, Charles University
Smetanovo nábřeží 6
110 01 Prague 1