Alessandro Testa – Interview about the ERC CZ project, research in Prague and Czechia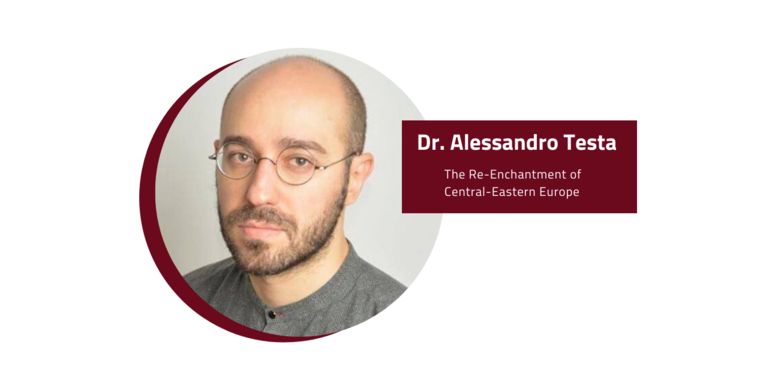 Alessandro Testa – Interview about the ERC CZ project, research in Prague and Czechia
In recent days, Alessandro Testa from the Institute of Sociological Studies has received the prestigious ERC CZ Starting Grant for his project "The Re-Enchantment of Central-Eastern Europe". 
Dr. Alessandro Testa is a Research Fellow at the Institute of Sociological Studies, Faculty of Social Sciences, CU. Trained in History, Ethnology, and Religious Studies, in the last fifteen years he has studied, worked, or undertaken ethnographic fieldwork for long periods in Italy, France, Estonia, Czech Republic, Germany, Austria, and Spain (Catalonia). His publications include 3 books, 3 edited volumes, some 50 peer-reviewed articles in journals and chapters in volumes, and more than 100 talks and conference presentations in some 20 countries.
Read about the ERC CZ project, research in Prague and Czechia, religion, and the Covid-19 in the latest of our series of interviews, which introduce our faculty's personalities, here.
Congratulations doctor!