Update of COVID-19 measures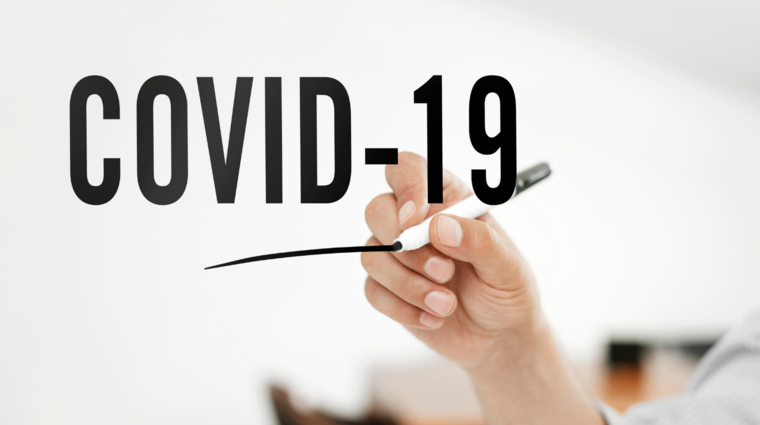 Update of COVID-19 measures
Charles University has issued measures regarding testing, wearing respirators, arriving from abroad and attending exams, educational events and academic ceremonies. The measures also concern the operation of the dormitories. The University and the Faculty will keep the students informed of any updates.
Testing
Testing of employees in the workplace is not mandatory. However, we urge employees who are not vaccinated to be tested regularly (in designated facilities, with approved self-tests) in order to prevent spreading the infection. The requirement for regular testing is currently only imposed in relation to students living in dormitories - see more detail on this below.
Respiratory protection
In communal areas of UK buildings, it is mandatory to cover the mouth and nose with a respirator or other protective equipment without an exhalation valve and with a filtration efficiency of at least 94%. In an office shared by a stable group of people, the wearing of protective equipment is not required. However, this obligation arises when a 'third' person enters the room.
Study
There are no conditions for examinations and training events. Distance enrollment is preferred. 
Instructions for attendance of in-person teaching in WS 2021/2022
When attending in-person classes in WS 2021/2022, we ask students to be responsible and considerate of others and we strongly recommend the use of protective respiratory equipment covering the nose and mouth and compliant at least with the FFP2 standard. Please use the option of hybrid learning if you are exhibiting symptoms of respiratory illness.
Graduation, matriculation
For the purpose of academic ceremonies, the issue of recognition of vaccination certificates is governed by the current regulations and rules given by the Ministry of Health. The country of origin and the COVID-19 vaccination (type of vaccine, completeness of vaccination), or the certificate of having had COVID, are the determining factors.
Arrival from abroad
All incoming students/trainees are subject to the regulations and rules given by the Ministry of Health when entering the Czech Republic. The country from which they are coming and the vaccination against COVID-19 (type of vaccine, completeness of vaccination) and, if applicable, a certificate of COVID are the determining factors. In accordance with this scheme, the following will be applied:
Students from EU countries with a proper vaccination/certificate of COVID do not need to be tested.
Students from EU countries not vaccinated/vaccinated with a state-unrecognised vaccine are subject to testing on entry to the dormitory and every 7 days thereafter.  Students staying outside UK accommodation will be advised to do the same or to self-test regularly.
Students from non-EU countries regardless of vaccination/COVID certificate will be quarantined on entry to dormitories. After the quarantine and after they have tested negative, they will be required to continue to be tested every 7 days.
Testing in faculties, dormitories and other University facilities will be managed internally. It is expected that antigen tests will be widely available through sales in faculties and dormitories. 
Dormitories
Upon moving into dormitories, students must submit proof (in hard copy or electronic form) of one of the following:
that they have been vaccinated against Covid-19, which they prove through a national vaccination certificate or a vaccination certificate issued in accordance with the European Union's EU Digital COVID Certificate Directive, provided that at least 14 days have elapsed since the completion of their vaccination schedule, or
that they have recovered from Covid-19, and this has been confirmed in a laboratory, they have completed the period of isolation as mandated by the extraordinary measure of the Ministry of Health, and no more than 1800 days have elapsed since their first positive test for the presence of antigens of the SARS-CoV-2 virus, or
that they have taken an RT-PCR test for the presence of the SARS-CoV-2 virus, with a negative result, no later than 7 days ago, or that they have taken a rapid antigen test (RAT) for the presence of SARS-CoV-2 virus, with a negative result, no later than 72 hours ago.
If the student is unable to present any of the above documents upon moving into the accommodation, they must undergo - in a place reserved for this purpose - a rapid antigen self-test (RAT) (intended for use by a layperson) at the entrance to the dormitory, the result of which must be negative.