Tomáš Karásek appointed Dean of FSV UK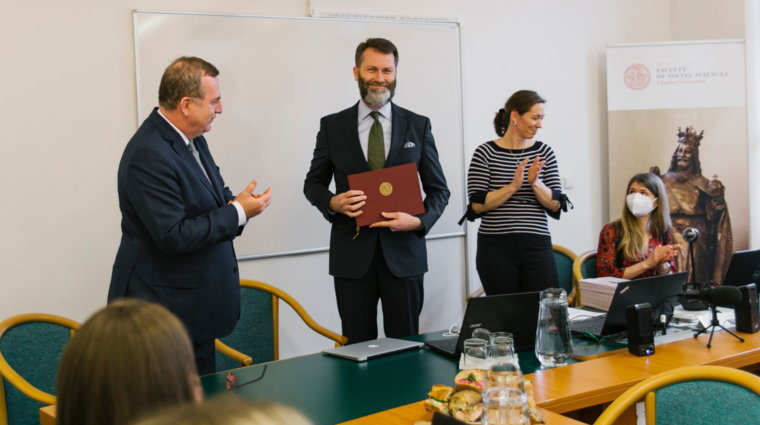 Tomáš Karásek appointed Dean of FSV UK
Tomáš Karásek was appointed Dean of the Faculty of Social Sciences during the meeting of the Academic Senate of FSV UK on January 11, 2022. He was appointed by the Rector of Charles University, Tomáš Zima.
The term of office of the new Dean begins on February 1, 2022. The Dean was elected for four years. 
Tomáš Karásek works at the Institute of Political Studies.
Photo: Karolína Fialová