Join our PhD Students Welcome Week / ONLINE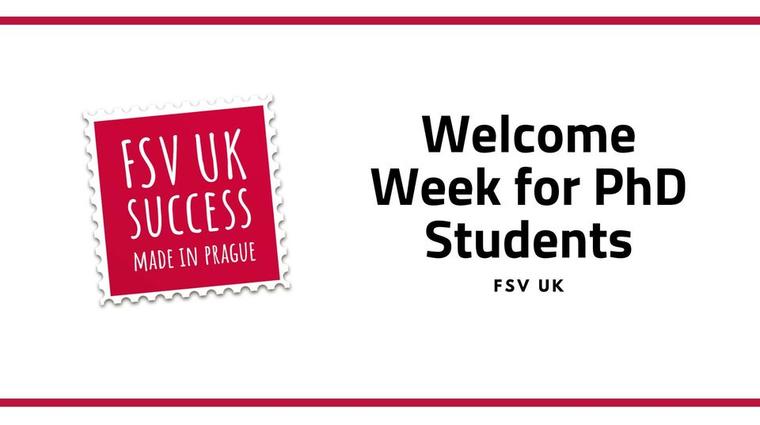 Join our PhD Students Welcome Week / ONLINE
Due to current situation, the FSV UK Welcome Week for PhD Students will take place from September 21st to September 24th 2020 online. 
"I am pleased we can welcome our doctoral students this year by offering a series of seminars led by our experts, who will provide them practical know-how, especially in publishing and teaching activities," said Tomáš Cahlík, Vice-Dean for Doctoral Studies and Other Forms of Education.
The Welcome Week will start on Monday, September 21 at 2:00 pm with General Assembly of PhD Students. Because of the current situation the General Assembly will take place online. Please connect via this Google Meet link. 
From Tuesday, September 22 to Thursday, September 24, the pedagogical and publishing skills seminars will take place online as well (for the more detailed schedule and information, please see the document).
Working language of the "Welcome Week" is English. If you are interested, please feel free to register here until September 8. As this is the first event of its kind held for the entire Faculty, the organisers would like to extend a warm welcome to PhD Students as well as senior undergraduate students.
We are looking forward to your participation!