Join one of the FSV UK summer schools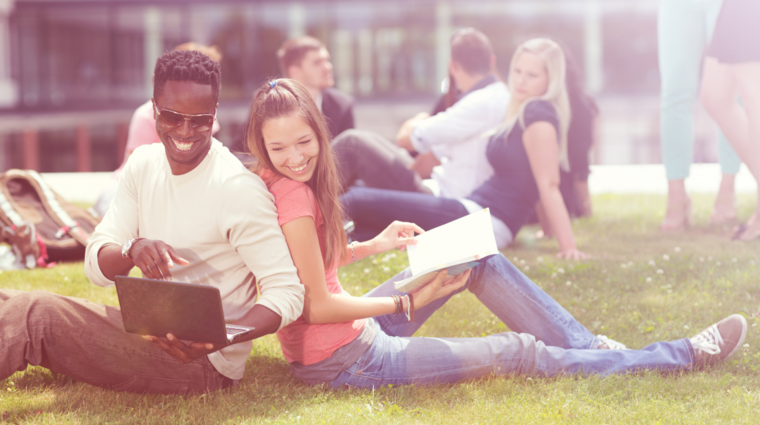 Join one of the FSV UK summer schools
The Faculty of Social Sciences offers three summer schools in 2022: Global Leadership Program, TFAS Prague and Geopolitical Summer School.
GLOBAL LEADERSHIP PROGRAM
In cooperation with the Faculty of Social Sciences the American foundation Leadership exChange has been organising Global Leadership Program for 21 years. Its main aim is providing young people with the skills and opportunities they need to become active and responsible citizens in this global community. Programs run throughout the year in Prague and Raleigh, North Carolina. The summer program offers wide range of other activities for its participants in areas of culture, gastronomy, discovering Czech sights and history. We welcome dozens of participants from all over the world each year.
The summer school will take place in Prague from 1 to 15 August 2022 and will offer the following courses:
F2701: Philosophies of Leadership
F2719: Women and Leadership
F2710 Leadership & Community
F2719 Women and Leadership
F2721 Comparative Study of Peace Conflict & Religion
F2716 Internship
You can find more information here.
Faculty coordinator is Ing. Radek Kovács, email: outgoing@fsv.cuni.cz; phone: +420 222 112 235
SUMMER SCHOOL TFAS PRAGUE 2022
In cooperation with the Faculty of Social Sciences Charles University the TFAS organisation regularly organizes a Summer School TFAS Prague.
Come to TFAS Prague to join young leaders from North America, Europe, the Middle East, North Africa, and Central Asia and explore fundamental issues related to political philosophy, political economy, and conflict management. Accredited through Charles University, one of Europe's oldest and most prestigious universities, the three-week long academic program challenges participants to engage in dialogue with a diverse group of peers, faculty, and guest lecturers in the classroom and as they experience Prague together.
The program's academic goal is to engage students in a thorough and philosophical examination of government, economics, society and culture, and conflict management. The interdisciplinary course is divided into four components and taught by a team of professors from prestigious universities in the United States who will give daily reading assignments which students are expected to complete.  Classes are scheduled in the mornings and afternoons, and students will receive 9 ECTS credit hours (equivalent to 4.5 U.S. credit hours) from Charles University upon successful completion of the program.
More detailed information including dates of the event  and admission process could be found here.
Faculty coordinator Marie Stanovská, email: studyabroad@fsv.cuni.cz, phone +420 222 112 221
GEOPOLITICAL SUMMER SCHOOL 2022
Europe in troubled times: the future of the European geopolitics
The Institute of Political Studies organizes traditional Geopolitical Summer School with highly interactive character and focus on the various geopolitical traditions. The module offers lectures, workshops and final student presentations. It also involves an individual and a group assignment and is aimed at students currently enrolled in Bachelor´s, Master's or PhD´s degree programs in Geopolitics, Area Studies, Political Science, International Relations and Economics.
Period: 26 June-1 July 2022
Number of participants: 15 - 25
ECTS: 4
Course fee: 290 EUR
Language: English
Deadline: 5th June 2022. Please fill in the application form and send it, along with your CV to bohumil.dobos@gmail.com by 5th June 2022.
More details can be found here.
THE SUMMER SCHOOL OF CZECH LANGUAGE
What: Socio-cultural competences, to help foreign students with adaptation to life in the Czech republic
For whom: Applicants with a basic level of Czech (complete and false beginners, Slavs)
When: 5 - 16th September 2022, Monday to Friday, 9:30 - 11:50
How: group of 14 students
Price: 125 EUR
Credits: 2 ECTS
See more information on registration here.