International conference on integration in Tallinn, Estonia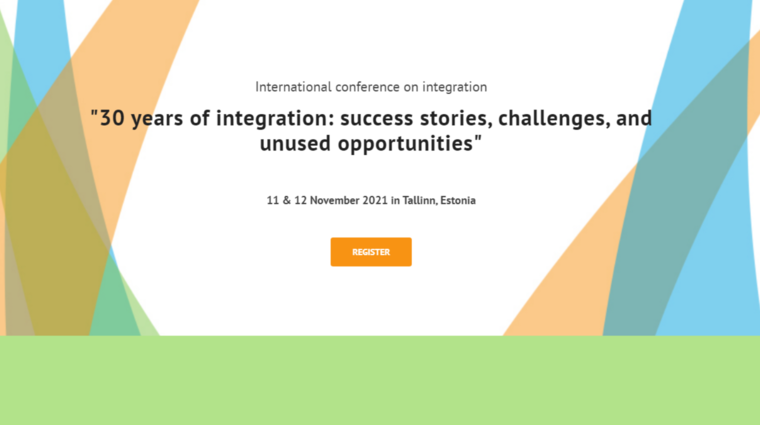 International conference on integration in Tallinn, Estonia
International conference on integration "30 years of integration: success stories, challenges, and unused opportunities" will take place on 11 and 12 November 2021 in Tallinn, Estonia.
The conference is for everyone who is interested in integration issues – researchers and students, policy-makers and administrators, civil society leaders and activists, who want to contribute to the discussion – and action in the field of integration. The aim of the conference is to learn from practical experience and research – to identify and share the best practices from around Europe, in order to apply them locally.
This two-day conference brings together leading experts on integration issues, policy-makers and hands-on practitioners from Estonia and around Europe to share visionary ideas, research results and best practices for the effective integration in diverse societies.
Participation at the conference is free of charge. The working language will be English, with simultaneous translation to Estonian and Russian. The presentations can be followed live on the conference website.
The registration form and programme is here.