International Advisory Board of FSV UK Opening its Activities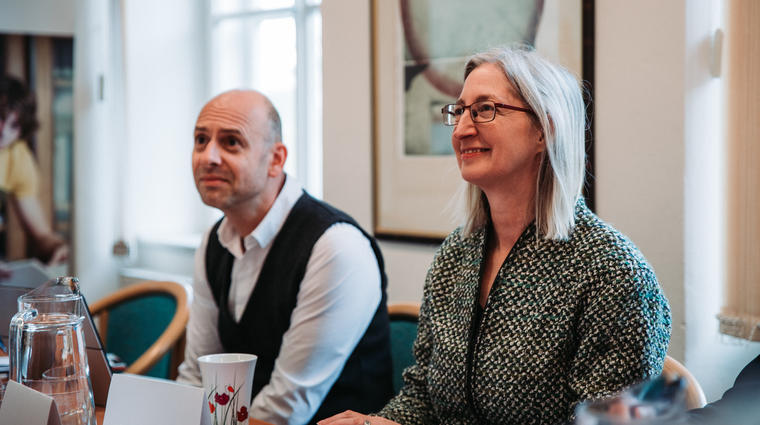 International Advisory Board of FSV UK Opening its Activities
The Faculty of Social Sciences launches a new advisory body - its own International Advisory Board of FSV UK. It will participate in the process of development of the Faculty's scientific and educational activities, its main research programmes and projects, as well as the evaluation and funding system of the Faculty and its components. It is composed of international experts nominated by the individual institutes and scientific centres of the Faculty. The first Board meeting took place on 4th October 2019.
The establishment of the International Advisory Board was initiated by the Dean of the Faculty of Social Sciences, Charles University: "While I was a member of the Rector's College, I had the opportunity to see the huge benefit of feedback from the International Advisory Board of Charles University, founded by Rector Winter. I am therefore excited that we are now the same body as the first faculty of Charles University. I believe that thanks to its functioning we will consolidate the already high quality of our academic and scientific activities, "said Dean of the Faculty, dr. Alice Němcová Tejkalová.
In its first year of operation, the Board will provide, in particular, opinions and recommendations when assessing the guidelines for research activities and preparing the evaluation report of FSV UK. Next year, it will focus more on evaluating Faculty educational activities.
The International Advisory Board consists of internationally recognized scientists with a high scientific reputation, who have been active outside the Czech Republic for a long time. It currently has a total of six members: prof. Juliet Johnson (McGill University, Montreal, Canada); prof. Thomas Hanitzsch (Ludwig-Maximilians University, Munich, Germany); prof. Robert Hoppe (Twente University, The Netherlands); prof. David Chandler (University of Westminster, UK); prof. Marek Nekula (University of Regensburg, Germany) and prof. Laurent Weill (University of Strasbourg, France).