Highly Cited Researchers 2023: Professor Krištoufek is among the most cited scientists in the world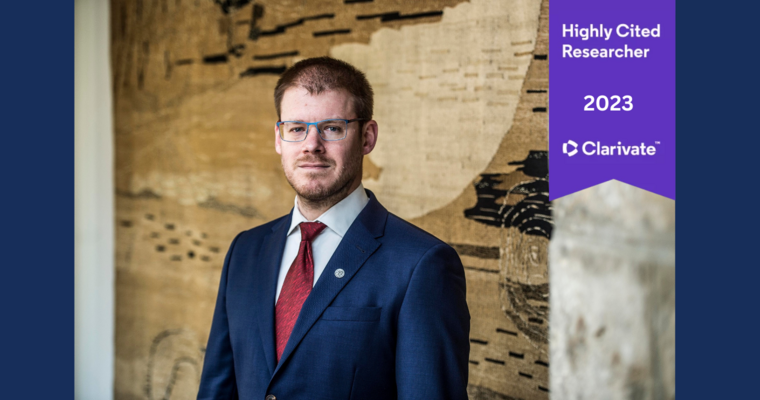 Highly Cited Researchers 2023: Professor Krištoufek is among the most cited scientists in the world
Clarivate has published its annual Highly Cited Researchers list. This prestigious ranking includes 7,125 scientists from around the world who have demonstrated significant and broad influence reflected in their publication of multiple highly cited papers over the last decade. These highly cited papers rank in the top 1% by citations for a field or fields and publication year in the Web of Science™ database.
Czech Republic has only 7 representatives in the ranking this year compared to last year's 10.
We are all the more pleased that our colleague, Professor Ladislav Krištoufek, is among them. With his research, focused mainly on interdisciplinary finance and economics, energy finance, cryptoassets and cryptocurrencies, he represents the Institute of Economic Studies as well as Faculty of Social Sciences, Charles University and the Academy of Sciences of the Czech Republic.
"In the Economics and Business category, I am one of 86 listed researchers worldwide, which to me sounds incredible. I am the only economist listed from the "Widening" countries of the EU, but there is not a single such economist in Austria or Belgium, Spain, or Portugal, and there are just 2 in the whole of Germany, 1 in France, 6 in the United Kingdom, 3 in the Netherlands, 3 in Italy, 2 in Denmark," says Professor Krištoufek on his X (Twitter) account.
Congratulations on the amazing achievement!  
Foto: Vladimír Šigut