FSV UK is setting up a new position of Student Ombudsmen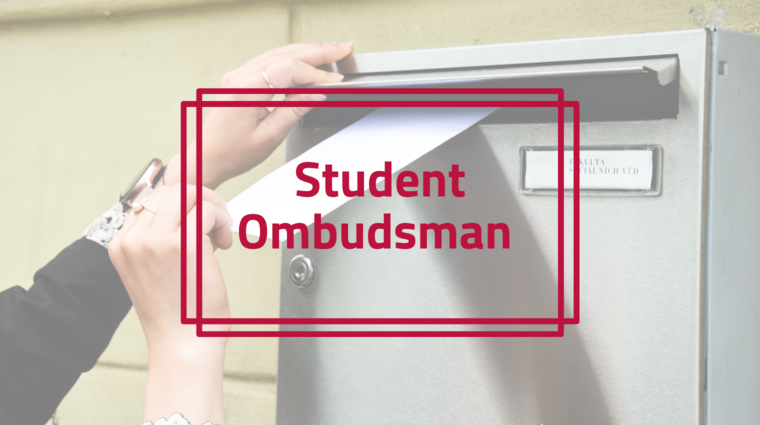 FSV UK is setting up a new position of Student Ombudsmen
The Faculty of Social Sciences decided to set up a new position of Student Ombudsmen, which, as a new supporting body, will advocate for a more friendly environment at the Faculty.
The Student Ombudsman will help to solve problems and conflict situations more efficiently and quickly. The Ombudsman will act as a consultant, intermediary and mediator among students, teachers and management of individual institutes and the entire faculty. It will therefore be another supporting body that will complement the existing structure at FSV UK.
The position of the Student Ombudsman will be created within each institute and will be available to students at all levels of study, i.e. Bachelor's, Master's and Doctoral programmes.
Who can become an Ombudsman?
An Ombudsman can be a student of a given institute at which he or she is studying a Bachelor's, Master's or a Doctoral programme. It is an elected position and the elections are provided by student associations that operate at each institute.
How to enrol? 
Candidates will be able to submit their applications either through the filing office of FSV UK at Hollar or they can send a scanned version directly to the chairmen of the Electoral Commissions of the given institutes. You can nominate your candidate from 1st to 30th September 2021. The elections of the Student Ombudsmen will take place on 13 and 14 October.
The entire Code of Student Ombudsman can be found here. The Electoral Commissions are here. The manual for online elections application is here. 
Candidates for the position of Student Ombudsman 2021/2022
IES
Vít Kubů
Viktorija Pasichnyk
ICSJ
Marcel Faltys
Marek Máčala
Karolína Machatová
Michaela Nováčková
Richard Sůsa
Šárka Vlasáková
IMS
Tomáš Čevela
David Kalina
IPS
Markéta Kocmanová
Jan Volenec
ISS
Julie Hlaváčová
Viktor Jurdič
Jan Kašík