The FSV UK floorball team will be in the quarterfinals of the University League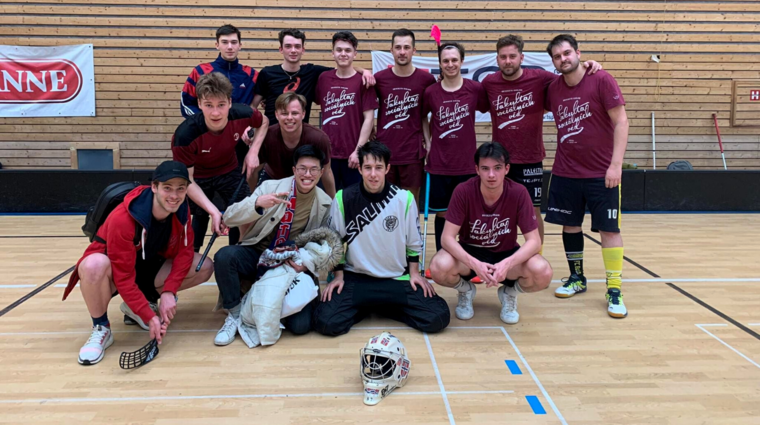 The FSV UK floorball team will be in the quarterfinals of the University League
After three years, the FSV UK floorball team will participate in the quarterfinal playoff of the University League (in 2020 and 2021, the popular inter-faculty competition was cancelled due to the covid-19 pandemic). Our players have something to build on: in 2019 they won a bronze medal in Prague and they managed to repeat the same success at the national championship.
It has been seven years since a group of enthusiasts around the then students Gustav Ondrejčík and Jakub Švejkovský managed to establish a floorball team at FSV UK. Since then, they have been part of the University Floorball League. The team achieved its greatest success in 2019, when they twice won bronze medals. "We can benefit from the fact that there is a large number of skilled floorball players at FSV UK," said Ondrejčík, one of the team leaders.
The floorball team is financially assisted by the Academic Senate of the Faculty of Social Sciences, Charles University, which pays the entry fee in each season.
Thursday's match begins at 4:50 p.m. at ÚTVS ČVUT Pod Juliskou (address Pod Juliskou 4). All fans of floorball and FSV UK are cordially invited!