European University Alliances and the future of universities: panel discussion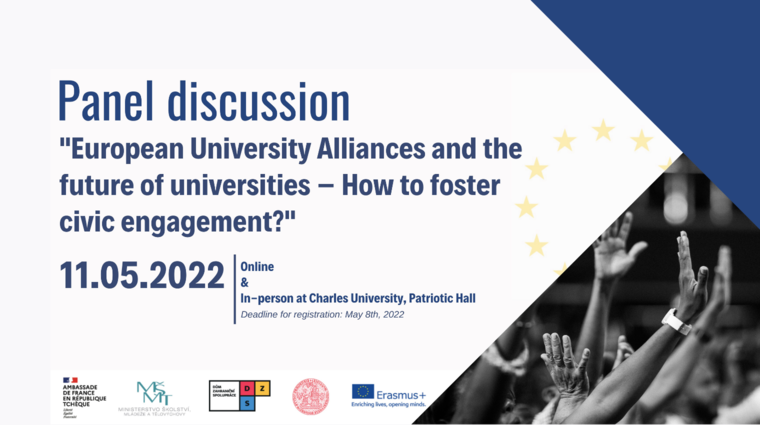 European University Alliances and the future of universities: panel discussion
In the frame of the French Presidency of the council of the European Union, the MSMT, the DZS and the French Embassy in the Czech Republic are organizing a panel discussion bringing together universities, local and national authorities and representatives of civil society to discuss these questions with a particular focus on the role of European university alliances: "European University Alliances and the future of universities – How to foster civic engagement?" 
How can EUA help design reproductible approaches to tackle this challenge? What has already been done? More generally, how does the frame offered by the European Union can contribute to changing our overall approach to this central issue?
Date: May 11th, 2022, 8:30 am - 12:30 pm
Language: English
Location: Patriotic Hall of Carolinum, Ovocný trh 560/5, 110 00 Staré Město, limited in-person attendance or online 
Register here.