Elections to the Academic Senate of Charles University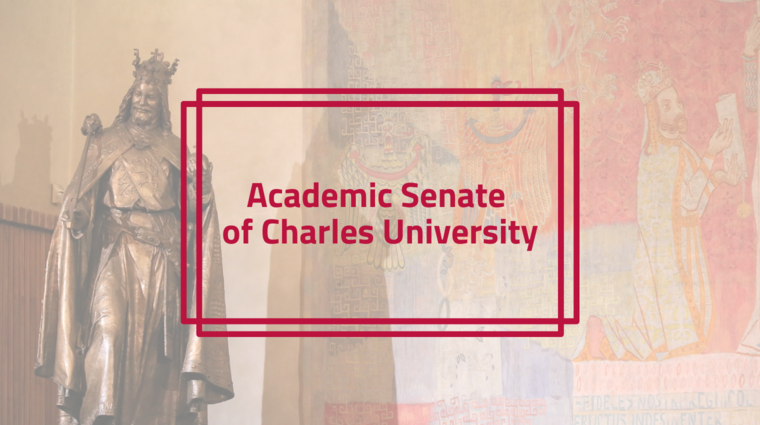 Elections to the Academic Senate of Charles University
The elections to the Academic Senate of Charles University will take place on November 24th and 25th. The FSV UK students will elect two candidates and academic members will elect another two candidates into the so-called "Grand Senate". 
By 15 November 2021, the following candidates were nominated:
Student candidates:
Academic candidates:
PhDr. Petr Jüptner, Ph.D.
prof. PhDr. Michal Kubát, Ph.D.
Candidates will introduce themselves to the academic in alphabetical order during the public meeting on 23 November, 5 p.m. at Hollar in room 212. Each candidate will have 10 minutes to introduce their program. A discussion will follow (10 minutes as well). 
Important dates
November 15, 2021 - submission of written proposals for candidates to the Academic Senate of Charles University (registry office)
November 22, 2021 - publication of candidate lists
November 23, 2021, 5:00 p.m. - election assembly and introduction of candidates to the Academic Senate of Charles University
November 25, 2021, 7:00 p.m. - meeting of the election commission and evaluation of elections
Instructions are here.
A call to the academic community: Election of FSV UK representatives to the Academic Senate of Charles University (AS UK) for the period 2022-2025.
How does the Academic Senate work?
All the faculties of Charles University are represented in the Academic Senate which consists of 70 members (34 of which are students). The term of office of senators is three years.
At present, there are seven committees established in the Senate, where the senators work on specific tasks – e.g., they approve the budget and decide on the management of the university, adapt internal regulations, deal with the quality of studies, the quality of dormitories and canteens, innovations in the information technology services of the university and many others. Apart from its regular agenda, the Academic Senate also elects the candidate for Rector of the university once every four years.