Covid - 19 up-to-date information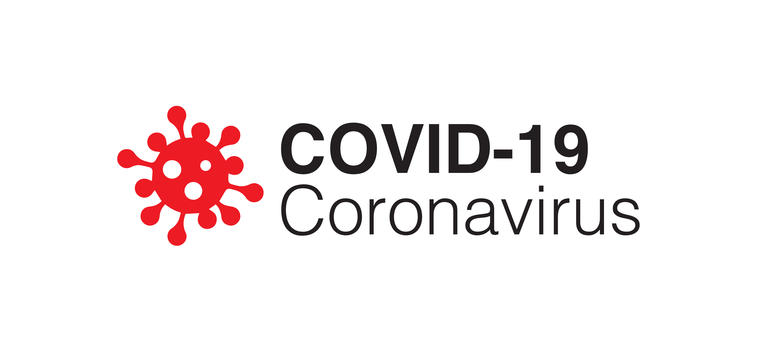 Covid - 19 up-to-date information
Follow-up announcement by Charles University in response to the Czech government's state of emergency declaration on Thursday, March 12, 2020, to counter the growing coronavirus threat.
Studies
Currently, there are no plans to alter the schedule of the 2019/2020 academic year. However, if extraordinary measures remain in place longer, changes will be taken to extend classes and the exam period to extend into June and July 2020. We are gauging what constitutes a standard study period (with regards to mandatory fees) and are preparing changes to internal regulations – should they prove necessary.
The Rector's Sports Day (scheduled for 6 May 2020) has been canceled to allow more time for teaching (if classes resume).
Foreign trips
All Charles University students and staff are currently forbidden from traveling abroad, effective immediately and until further notice.
Erasmus +
Students returning from – or having travelled through – high-risk areas abroad are required to self-isolate for 14 days and to not come into contact with teachers, other university staff or fellow students. University faculties can modify this requirement in the case of medical students who want to volunteer to help during the crisis, providing they are not returning from a high-risk country where mandatory self-isolation/quarantine is required by the government under the state of emergency resolution.
Faculty deans will ensure that students returning from abroad will have the opportunity to complete the spring semester in the academic year of 2019/2020 so as to continue in their studies next year unhindered. In such cases, block study, or e-courses at partner universities abroad where students are already enrolled can count towards students' successful completion of the semester.
The Foreign Relations office at the Charles University rectorate has contacted all foreign students studying at Charles University and informed them about developments. For now, foreign students on Erasmus exchange programmes are not required to return to their native countries.
Foreign students at Charles University wishing to end their stay early may apply the "Act of God" clause, which will allow them to draw their stipend from the day of arrival to the day of early departure. There is also the possibility, being discussed with the national bureau for the Erasmus programme in the Czech Republic, the Centre for International Cooperation in Education (DZS), for foreign students to be exempt from returning funds already spent, for example, on accommodation.
Foreign students already studying at Charles University or setting out, are required to respect the same requirements as all other students (described in the rector's announcement of 10 March 2020).
Other forms of mobility
It will be negotiated that any students who qualified for mobility programmes on offer (Fond mobility, POINT, inter-university contracts, other) who have missed the opportunity to go abroad, will be able to do so at a later date after the state of emergency is lifted and conditions are suitable again.
Students already abroad under such mobility programmes are recommended to get in touch and remain in contact with the closest local representative office of the Czech Republic and to carefully consider the situation. We leave it up to these students to rationally weigh the risks of staying versus returning home (including the mandatory quarantine period) as well as potential risk represented for family members, partners, etc.)
Students who qualified for funding in internal university competitions but were unable to move ahead with their project because of current circumstances will be given priority and top the list next semester or next year once conditions are suitable. Students who began projects but were unable to complete them and already spent some funds, will not be required to return those to the university.
Charles University is ready to try and help any students and staff currently in the United States or other countries that have enacted travel bans with Europe, should they request it.
Foreign full-degree students 
In the case of foreign full-degree students, the situation is different as some of them can be expected to wish to return to their home countries. Charles University undertakes to provide all help and assistance required to enable foreign students to leave for their home countries. At the same time, however, those students who decide to travel to their home countries have to consider whether and when they will be able or allowed to return to the Czech Republic, especially in the event that the lectures are resumed.
Refectories
The following refectories remain open:
University canteens (menza): Albertov (Albertov street), Kajetánka (Radimova stret), Sport (J. Martího street), Na Kotli (Hradec Králové - Na Kotli street), Šafránkův pavilon (Plzeň/Pilsen - Ales Svobody street)
Counters (výdejna): HTF (Pacovska street), Jinonice building including "buffet" (shortened opening hours - from 8:00 – 14:00), Hvězda (Zvoníčkova street), Lidická (Plzeň/Pilsen - Ales Svobody street)
Buffet and counter LF (Plzeň/Pilsen)
Buffet UHK (Hradec Králové)
Bufet RUK – shortened hours 8:00 – 14:00
Brunch counter at Komenského dormitories
Coffee "U Rotlevů" – standard opening hours 8:00 – 20:00
From March 16, 2020, the following sites will be closed until further notice:
University canteens (menza): Faculty of Law (Prague), Arnošta z Pardubic (Voršilská street), Budeč (Wenzigova street), 
Buffet Faculty of Law (Prague)
Student's Club Celetná (Prague,Celetna street)
Charles University ID cards
ID pick-up sites at the Faculty of Law and the Faculty of Mathematics and Physics were shut down on March 12.
Pick-up centres in Celetná Street and in Hradec Králové remain open but with modified opening hours: from 10h00 to 14h00. The site in Pilsen is operating without changes.
CU Point chill-out zone
The chill-out zone at CU Point (Celetná 13, Prague 1) will be closed from March 16 until further notice. Services offered by CU Point for students, applicants, staff, and graduates remain unaffected.
Carolinum Advisory Services
Carolinum Advisory Services are continuing unimpeded.
Hostivař Sports Centre
Hostivař Sports Centre is closed from March 13, 2020 until further notice. All planned events at the centre are hereby cancelled. Compensation for cancelled events will be discussed with the relevant parties next week.
Training Centres
The following training centres will be closed until further notice beginning on March 16, 2020.
• VS Patejdlova bouda
• VS Pec pod Sněžkou (chata VAK)
• VS Albeř
• VS Horní Poříčí
• VS Dobronice
All events planned at the sites named are hereby cancelled, whether training, pedagogical, recreational or otherwise. Booked and paid reservations, including pre-paid meals, will be refunded in full.
Information service:
emergency@cuni.cz
info@cuni.cz
tel.: +420 224 491 850
Issued by Rector Tomáš Zima on March 13 at 1 PM
Source: CU News. 
The official response to the declaration of a state of emergency by the Czech government
Announcement from Rector Tomáš Zima follows the Czech government declaring a state of emergency on Thursday, March 12, 2020, beginning at 14:00 and to last 30 days, a response to the health crisis caused by the spread of the coronavirus.
Studies
It is paramount that all Charles University sites and workplaces remain open. Individual workplaces are not shutting down; simply, researchers and other staff are shifting the bulk of their pedagogical activities but will offer the same through distance learning. Individual forms of teaching, consultations, individual laboratory work can continue as before to meet goals set by individual faculties.
Importantly, the conditions set within the state of emergency will not impact measures adopted by Charles University earlier this week concerning pedagogical, scientific and research activities. All three will continue uninterrupted – the only thing that is changing is the form of education and other activities.
In response to your questions, let us emphasize that individual forms of teaching and education, such as consultations, individual laboratory work, and so on, are not affected. Likewise, individual and state exams will also continue. In terms of the state of emergency, care must be taken not to exceed a ban forbidding groups of more than 30 people meeting.
Dormitories and refectories
Dormitories and refectories are operating as normal but with heightened hygiene measures. We are asking students not to gather in larger groups and to focus on self-education. We are leaving it up to students to choose whether to return to their families' homes but appeal to them to rationally consider the move so as not to put older relatives (grandparents or great grandparents) at risk.
/Last edited 12/03/2020 21:25/
The decision of the Rector of Charles University and the Dean of the Faculty of Social Sciences of Charles University on the current situation
The order is in accordance with a decision by the Ministry of Health of the Czech Republic in response to the threat of the Covid-19 coronavirus. Following this order, the personal presence of students and course participants at classes is prohibited with effect from Wednesday, 11/3/2020, regardless of the form of study.
With effect from 10/03/2020 from 6 PM (18:00) all ceremonial gatherings (graduations, etc.) in the UK are canceled.

With effect from 10/03/2020 from 6 PM (18:00) all meetings (conferences and symposia, sporting events and other events) with the expected participation of more than one hundred people are canceled.
Until further notice, the FSV UK library remains open according to temporary office hours 10:00 - 15:00.
Until further notice, the International Office remains open according to regular office hours. 
With regard to the above, the Dean of the Faculty of Social Sciences of Charles University cancels all lessons starting today at 5 PM (17:00) onwards. 
However, despite the current measures, we do not want to resign from teaching and education and research activities at Charles University. Teachers and academics will ensure the continuity of the education process through distance learning. The teachers will contact you about the further possibilities of education after receiving the information from the Vice-Dean Krištoufek. We ask the students not to underestimate their studies under the current situation. Individual consultations and individual study controls are not generally canceled.
We will keep you informed about further developments. Please, pay attention to the faculty website and social networks. 
Erasmus +
The European Office of the Department of Foreign Relations of the RUK will contact the students preparing to leave for their Erasmus stay by telephone and asks them to cancel their stay at foreign universities. Foreign students already studying or currently planning to go on Erasmus at CU are subject to the preceding measures. 
Graduation
Graduations and other formal gatherings are canceled. The graduation ceremony will be organized in alternative terms as soon as the situation allows it. If the graduates need to physically receive their diploma before the graduation deadline, the diploma will be handed over to them by the study department of the faculty. 
Dormitories and refectories
Dormitories and refectories continue to operate under increased hygiene measures. Students and guests staying at the dormitories of Charles University are asked to closely monitor their health and in case of any complications immediately resolve the matter. At the same time, we ask all residents to comply with all safety and hygiene measures and to act responsibly towards their surroundings. Read more about recommendations here.
At the same time, we kindly ask you to maintain a calm approach in this situation. We will do our best to continue in the courses.
/Last edited 11/03/2020 17:45/