Competition of high-quality publications at Charles University for 2022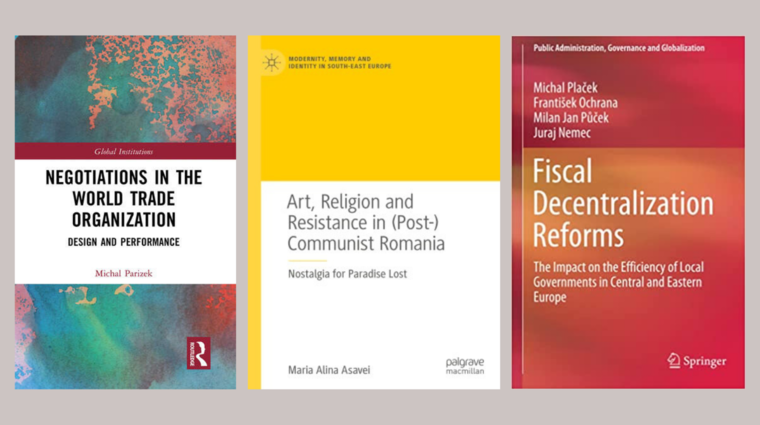 Competition of high-quality publications at Charles University for 2022
Charles University announced the best publications for 2022. Three publications from FSV UK academics are among them.
Negotiations in the World Trade Organization : Design and Performance, Dr. rer. pol. Michal Parízek, M.Sc., Ph.D.
Art, Religion and Resistance in (Post-)Communist Romania : Nostalgia for Paradise Lost, Maria Alina Asavei, D.Phil.
Fiscal Decenralization Reforms : The Impact on the Efficiency of Local Governments in Central and Eastern Europe, doc. Ing. Michal Plaček, M.sc, Ph.D., prof. PhDr. František Ochrana, DrSc., doc. Ing. Milan Jan Půček, Ph.D., prof. Ing. Juraj Nemec, CSc.
The complete list of awarded publications is here.
The main goal of the competition is to support the authors of high-quality monographs and their faculties or other university parts, thus complementing the existing system of allocating institutional funds to universities and their parts. The evaluation of the most important monographs of Charles University in the given period by two eleven-member expert commissions (Commission for Medical and Natural Sciences and Commission for Humanities and Social Sciences) sets standards and level of difficulty for individual types of publications that claim to be considered key in their fields of study.