Books on Behalf of Prague! Students Scored in the Innovation Marathon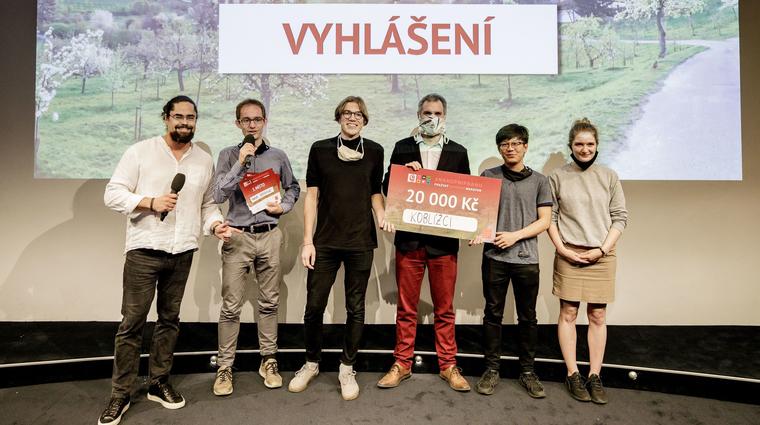 Books on Behalf of Prague! Students Scored in the Innovation Marathon
A team of students from the Institute of Economic Studies of the Faculty of Social Sciences, Charles University, consisting of Marta Batíková, Petr Pham and Jakub Stuchlík, won the third place in the finals of the Prague innovation marathon Nakopni Prahu (Boost Up Prague).
In the semi-annual Prague innovation marathon, organized by the Prague City Hall, 44 registered teams were tasked with developing a proposal on how to improve the lives of Prague's inhabitants in several specific areas. The team from IES FSV UK succeeded with their project Knihy na Prahu (Books on Behalf of Prague), within which they seek to improve the living standards of seniors in cooperation with the Municipal Library in Prague using modern technologies. The Prague City Hall will now help secure the necessary funding for the project.
Our service makes it easier for seniors to access their favourite books while teaching them how to use new technologies. With the introduction and free loan of e-book readers, we bring to their homes the growing digital collection of the Municipal Library in Prague, counting more than 2,000 titles. In this way, we eliminate technical and financial barriers between generations and innovate the services of the largest public library in Prague.
The service will help seniors overcome technical, financial and health barriers that complicate their access to new technologies, offer them a personal approach and tailor-made services. Students will set up the service, select participating branches and assist in training the staff. The project follows the long-term trend of digitization of the collection of the Municipal Library in Prague. The project aims to fully teach 3,300 seniors in Prague to work with the e-book reader and thus improve their lives.
According to the students, the initial idea and impulse to enter the competition emerged thanks to the subject Innovation Laboratory, which all the three of them completed during the summer semester at the Faculty of Arts, Charles University.
/photo: archive of the competition Nakopni Prahu/
Prague innovation marathon #nakopniprahu