Barbara Livorová from IES won the Prof. Michal Mejstřík Award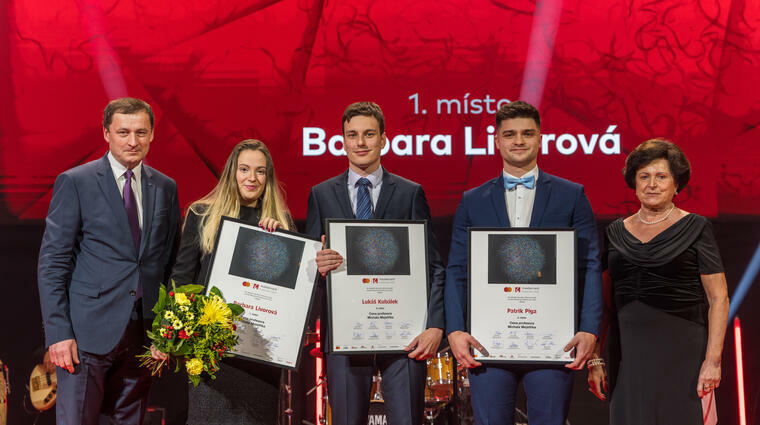 Barbara Livorová from IES won the Prof. Michal Mejstřík Award
The award ceremony for the 'Mastercard Bank of the Year' competition took place on November 24, 2022 at the Municipal House in Prague. On this occasion, the winners of the 2nd edition of Professor Michal Mejstřík Award were also announced. 
Our student, Barbara Livorová, has won the first place in this competition, awarding exceptionally beneficial diploma theses in economics, and named after the renowned Czech economist and founder of our Institute - Prof. Michal Mejstřík. 
Her award-winning thesis entitled 'Does monetary policy reinforce the effects of macroprudential policy?' was supervised by Associate Professor Adam Geršl. Barbara now continues her studies at IES as a PhD candidate under his supervision. 
Congratulations! 
Photos by: Veronika Rose
Text: Barbora Holková