Students from IES FSV UK won the local round of the CFA Research Challenge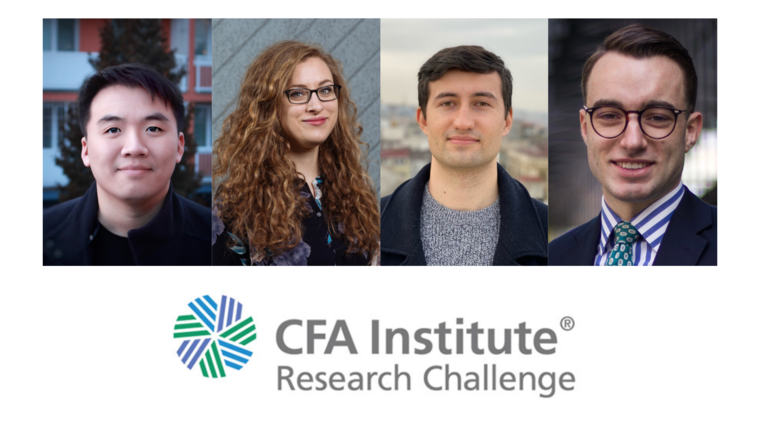 Students from IES FSV UK won the local round of the CFA Research Challenge
Anna Umlaufová, Martin Bosák, Tiep Luu Danh and Matěj Sainer from Institute of Economic Studies, Faculty of Social Sciences, Charles University, won the local round of the prestigious CFA Research Challenge, an annual global student competition organized by the CFA Institute on Thursday, February 4, 2021. IES FSV UK students won the first place by 12 points over the second team!
 
The CFA Institute Research Challenge is an annual global competition that provides university students with hands-on mentoring and intensive training in financial analysis. Students work in teams to research an​d analyze a publicly traded company. In this year's local competition, the task was to prepare an analysis of Česká zbrojovka Group.
Each team can consult their plan with a mentor who has many years of experience in portfolio management or financial analysis and holds a CFA degree. This year, mentor Michal Šperka took care of the IES FSV UK team. Jiří Novák helped to assemble the team, and during the time-consuming challenge significantly supported the group on behalf of the faculty.
Winning the local round, the students were among the previous successful IES FSV UK teams, which won the regional round of the CFA Research Challenge in 2016 and 2018.
Congratulations to the whole team and we wish them a lot of success in the next international rounds!