New issue of Acta Politologica and call for papers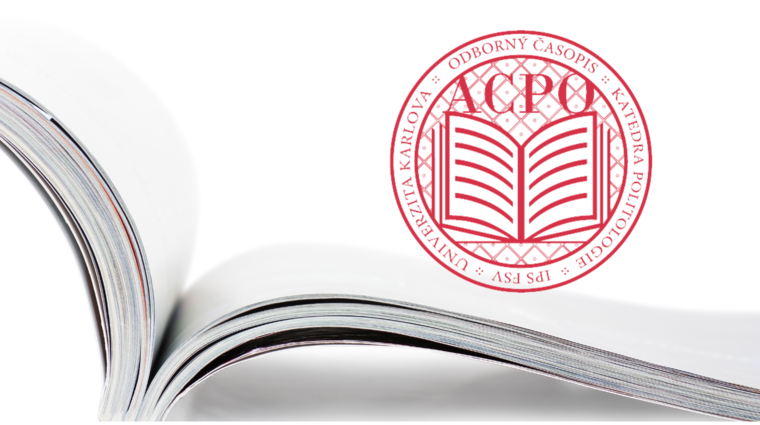 New issue of Acta Politologica and call for papers
This year's first issue of Acta Politologica, the journal of the Department of Political Science, Institute of Political Studies, has been published. 
There are two articles and one review in this issue:
The call for papers for the special issue on the topic of presidential election is now open. The deadline is 5 February.
If you are interested in publishing in a special issue, address the abstract (250 to 300 words) of the intended article to the editorial office at acpo@fsv.cuni.cz. The editorial office accepts texts in both Czech and English. If your abstract is accepted, you will be invited to submit your manuscript no later than April 15, 2023. All submitted manuscripts will then go through a standard review process. Expect the release of the special issue in October 2023.