A new issue of Acta Politiologica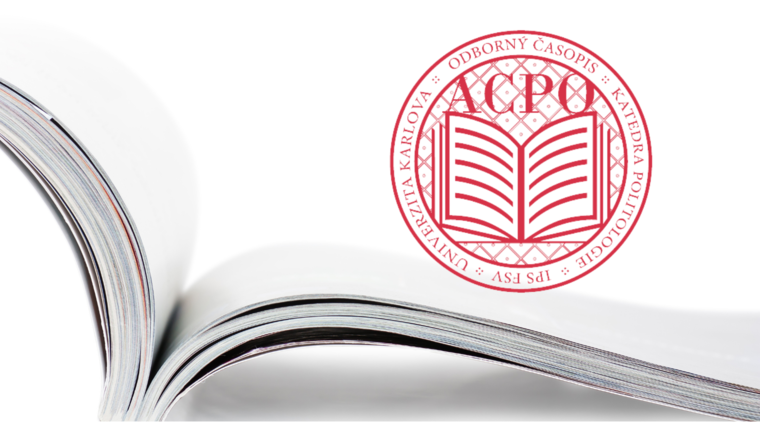 A new issue of Acta Politiologica
This year's third issue of Acta Politologica, which focuses on Czech presidential election, has been published. There are five articles, editorial and a review in this issue:   
Miloš Brunclík; Jakub Charvát: Editorial
Jan Géryk; Tomáš Halamka: Direct Presidential Election in the Czech Republic: The Rise of Tribunes?
Jaroslava Pospíšilová: Who is mobilized by the presidential election? 
Aleš Michal; Michal Malý; Petr Hrebenár: 'I will not be a mere wreath layer!' Analysis of the presidential refusal to appoint cabinet ministers in the Czech Republic  
Gor Vartazaryan; Kateřina Ochodková: Czech Presidents In Trouble: How Successful Can The System Be Against Presidential Misbehaviour? 
Pavlína Kutnarová; Vít Hloušek: An Unorthodox Euro-federalist: Miloš Zeman's Changing Discourse on European Integration 
Michal Malý Review: CHADIMA, Jan (2022). Rudolf Slánský.
Acta Politologica journal is published by the Department of political studies of the Institute of Political Studies FSV UK. It is listed in SCOPUS, ERIH PLUS, CEEOL, GOOGLE SCHOLAR or DOAJ.