Erasmus+ Call for Applications for 2023/24 is now open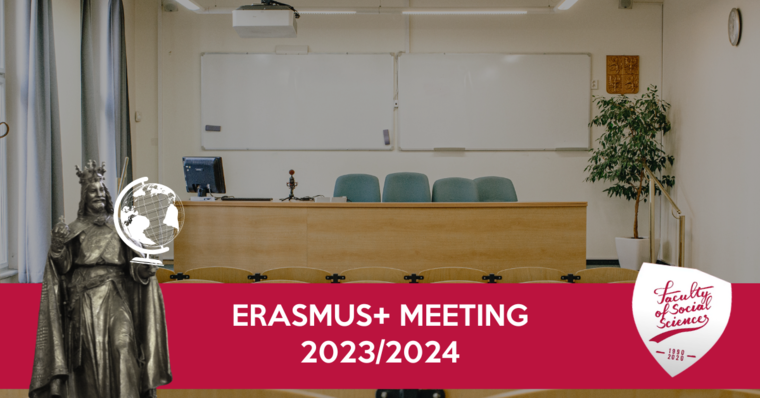 Erasmus+ Call for Applications for 2023/24 is now open
Erasmus+ Call for Applications for 2023/24 has just been published by the International Office. The deadline for applications is 28 February.
All the important information about the application process and required documents can be found here.
The information meeting for students will take place at 26 Opletalova (IES building) in the assembly hall 109 on 9 February at 2:00 p.m.  
Study stays can be performed in the member as well as non-member EU countries as follows: Austria, Belgium, Bulgaria, Croatia, Cyprus, Denmark, Estonia, Finland, France, Germany, Greece, Hungary, Ireland, Iceland, Italy, Latvia, Lithuania, Liechtenstein, Luxembourg, Malta, Malta, the Netherlands, North Macedonia, Norway, Poland, Portugal, Romania, Serbia, Slovakia, Slovenia, Spain, Sweden, Switzerland, Turkey and the United Kingdom.
All Bachelor's, Master's and PhD students (including part-time students and those of non-EU countries) can participate in the programme. 
It is possible to undergo stays of at least 90 days at one of the partner universities. The maximum length of a study stay within a study cycle is 12 months. Each student can submit up to 3 applications.