Current regulations at FSV UK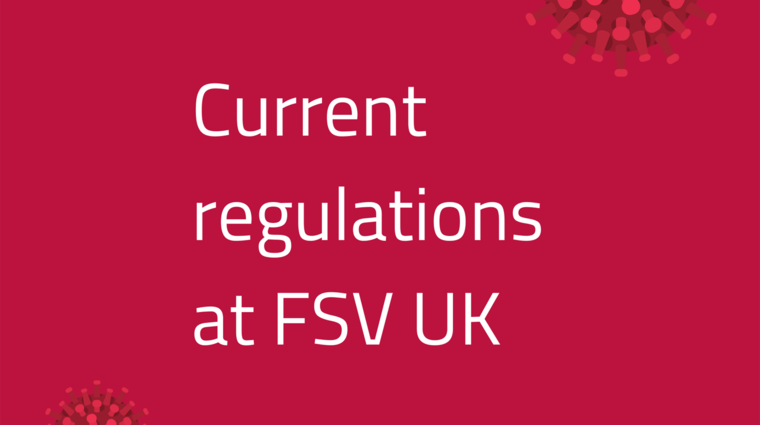 Current regulations at FSV UK
Based on Government Directive no. 200, the physical presence of students at tuition and exams (if more than 10 people are present at an exam at one time) is still prohibited. The exams and entrance exams with no more than 10 people present and one-to-one consultations are allowed.
In relation to the prohibition on leaving the City of Prague or the district in which one's place of permanent or usual residence is located, as stated in Government Directive no. 216 (until 21 March 2021), point II (7) contains an exemption from this prohibition for students for journeys for the purpose of participation in education, including work experience and examinations:
If you are a student:
You are allowed to travel to take exams or entrance exams (no more than 10 people present), to attend one-to-one consultations or practical training.
If you are travelling from outside Prague, you have to carry a written permission or statutory declaration stating the reason for your journey.
If you are an employee:
You are allowed to travel to your workplace
If you are travelling to your workplace from outside Prague, you have to carry a written permission from your employer
You can get the written permission at the human resources/student affairs departments. For both students and employees, we recommend that you have your ISIC/employee card on you, just to be on the safe side.
You can find the statutory declaration template at COVID-19 - Latest Information page.
Libraries
You can still return loans and pick up books (ordered in advance) in the library contactless window. Charles University Central Catalogue is the website where you can order books.
All loans were prolonged until April 1st, 2021 (students will not be charged any fees for the delay).
The journey for books to the library counts as a part of an exam preparation and the reservation confirmation together with the student ID is a valid document you can submit for check-in. The pick-up notice has to contain the following sentence: The loan of this book is a necessary part of the Charles University exam preparation and it is not possible to obtain this book in any other way than by a personal visit in the library.
For contact details of individual libraries and for current information please visit the webpage of FSV UK Library.