Current information on the testing of employees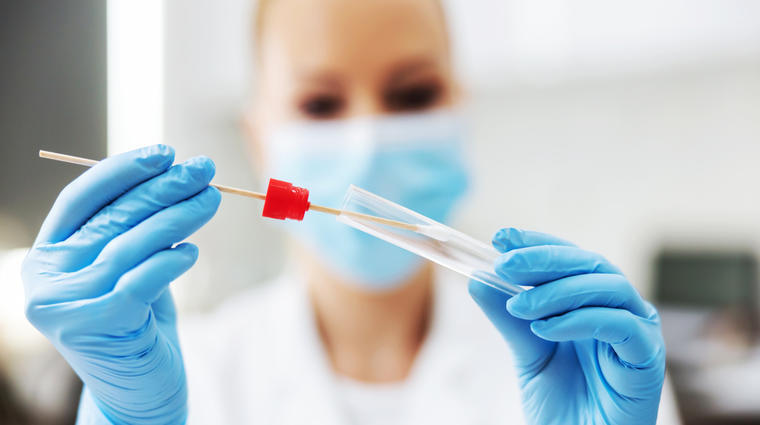 Current information on the testing of employees
Based on the emergency measure of the Government of the Czech Republic, since 17 March 2021, employees will not be allowed in their workplaces unless they produce a confirmation that they tested negative for SARS-CoV-2. The negative test result is valid for seven days for this purpose.
On the grounds of this measure, the Charles University commences extensive testing of its employees. Those employees whose presence in the workplace is required will have an option of testing at the university's testing facilities once in seven days. Certified antigen tests will be used and testing will be carried out by experienced students of the Charles University faculties of medicine. The confirmation of the result will be issued after the test.
Antigen testing station at Albertov
The antigen testing station at Albertov, for the CU employees only, operates every Wednesday and Friday, starting on 10 and 12 March. Operation time of the facility is 8am to 4 pm. Testing is carried out without prior booking. Those requiring a test have to present a valid employment contract or an employee ID card. 
Aside from the university's testing facilities, it is possible to get tested at those COVID-19 testing centres that carry out antigen testing. Antigen tests are provided free of charge once in three days for persons with valid health insurance in the Czech Republic.
Exceptions
The exception of this rule applies to those who have had COVID-19 within the last 90 days and those who have been vaccinated against it. These two facts can be proven with a filled-in statutory declaration.
The Charles University will also deploy mobile testing teams for testing in the CU workplaces following prior agreement. The university and its faculties will inform their employees on a regular basis.  
In case of urgent questions, contact covid@cuni.cz