ABC-LD @4EU+ workshop for academic teams and teachers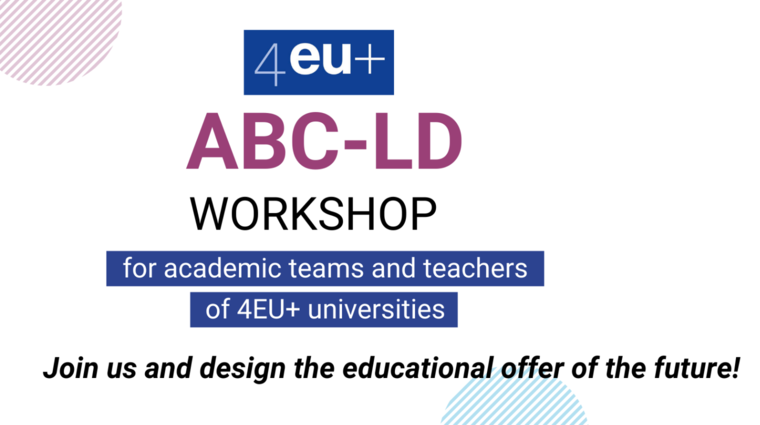 ABC-LD @4EU+ workshop for academic teams and teachers
The academic development team of 4EU+ launches the ABC-LD @4EU+ workshop for academic teams and teachers of 4EU+ universities. They offer the ABC LD @4EU+ tool as a sustainable and creative activity for a developing academic environment taking into account contemporary and future requirements for 21st-century education.
The ABC-LD @4EU+ workshop is dedicated first and foremost to academic teachers implementing 4EU+ educational projects but also those willing to start educational collaboration within the Alliance. Whole teams already working on educational projects, or individual academic teachers are welcome to participate in the workshop.
The registration closes on Friday, 7 January 2022. 
You can find more information and the registration form here.