How to register for activities and appointment at the IO in SIS
The registration manual HERE.
Winter semester 2023/2024
Detailed information will be available in August.
Welcome Week Summer Semester 2022/2023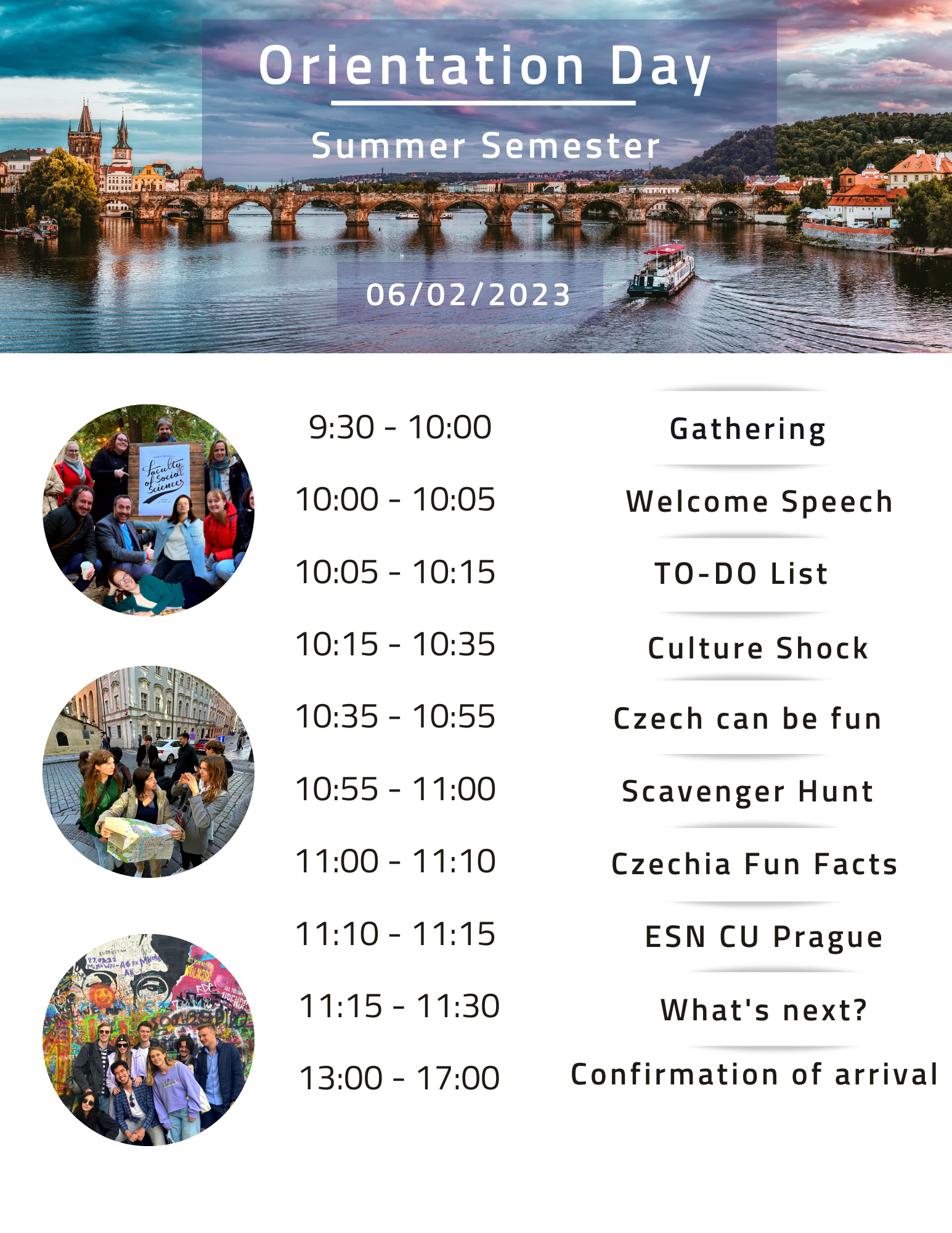 WelcomeWeek Activities by FSV UK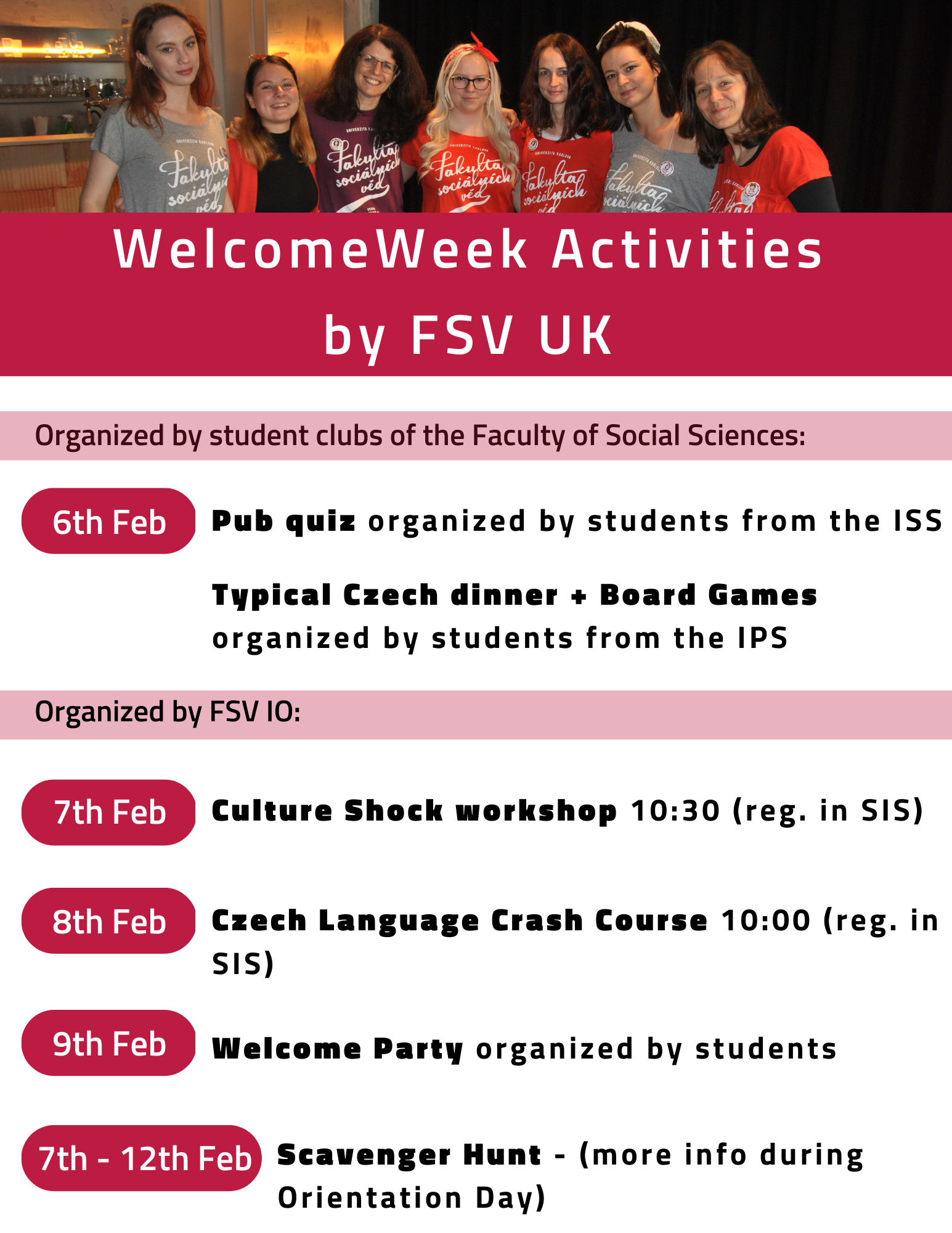 ESN Welcome Week Activities
Registration for the first week ESN activities starts 1 February at noon and for the second week the registration starts 8 February at noon. Visit the ESN webpage for more information.