doc. PhDr. Alice Němcová Tejkalová, Ph.D.
doc. PhDr. Alice Němcová Tejkalová, Ph.D.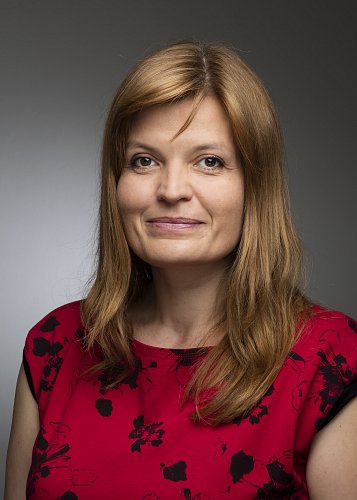 Rok vydání
Monographs
Chapters in monographs
Articles
Contributions in the conference proceedings
Alice Němcová Tejkalová is the Head of Journalism Department. She used to be Dean of the Faculty of Social Sciences at Charles University, Director of the Institute of Communication Studies and Journalism, member of the Rector's Collegium and TV sports journalist. Her primary interests are in journalism studies (she has been a principal investigator of the Czech branch of worldwide research "Worlds of Journalism Study" – www.worldsofjournalism.org since 2012, she has been a WJS regional co-coordinator for CEE since 2019) and sports journalism. She is also a guarantor of PhD. study programme Media and Communication Studies and MA programme Erasmus Mundus Journalism, Media and Globalisation. Since March 2023, she has been an investigator of Horizon Europe grant ReMeD in a consortium led by the University of Navarra. She published a book about media framing and stereotyping of Czech Paralympic athletes in 2012, and she is the author of numerous articles and book chapters. Her work and projects she participated in were awarded at both the national and international levels. She is married, her husband, Martin Němec, is a double Paralympic winner in discus throw, and they have two daughters.
Journalistic Theoretic Concepts I and II Specialities of Sports Journalism Doctoral Seminar I and II Redakce D Foreign Correspondence
ReMeD (Horizon Europe): Resilient Media for Democracy in the Digital Age (since 2023)
journalism studies, journalism education, sports journalism, media