Orientation Week
Orientation Week Winter Semester 2020/2021

Increasing the quality of education at Charles University and its relevance to the needs of the labour market, CZ.02.2.69/0.0/0.0/16_015/0002362
FSV UK is running an Orientation Programme for incoming students in the Winter Semester 2020/2021. The Orientation week starts on Monday 21st  September 2020. We use this opportunity to take care of many of the practical arrangements relating to your studies (registration, student travel passes, access to Charles University libraries, etc.) Our recommended dates of your arrival are therefore the weekend of 21st-22nd September, and we strongly urge all students to arrive in time to attend the Welcome presentation.
Program:
21st September 2020 - Welcome presentation
When: TBC 
Where: TBC
Program: Welcome speech, Introduction of the Institutes and coordinators, How to enrol in the courses, ESN CU Prague presentation of social events and activities
Student and ID card registration at the Card Service Centre 
21th - 30th September 2020 - ESN CU Prague Welcome activities TBC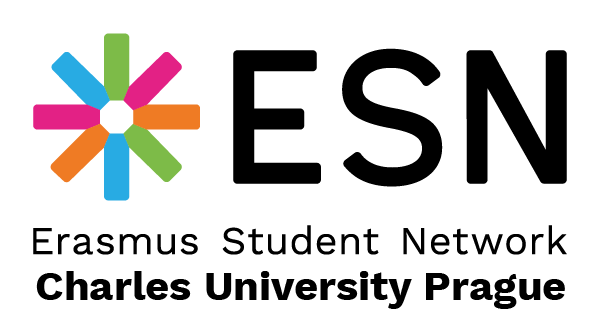 PLEASE NOTE:
Attendance at all events is optional. The opening of the registration form for Winter Semester 2020/2021 activities will be open during September 2020. Link for the Orientation Week activities here.
It is recommended to follow ESN CU Prague on Facebook - ESN CU Prague, and also Facebook group created for the Academic year 2020/2021 - will be created later on.
All activities have a limited capacity.
Late arrivals
Please note that we are expecting around two hundred new students in the Summer Semester, and it is simply not possible for us to run through all the information we give students at Orientation on a one-on-one basis. If you are late, you must expect to experience some limitations to the services we can provide. You should also note that you would miss the start of class registration, which may have serious implications for the availability of some classes, since they may fill up before you arrive.
If you truly cannot avoid arriving late, please first go to your dorm to deposit your luggage. Then come at your earliest opportunity to the International Office, where we will give you instructions on how to obtain a university ID card, and how to gain access to the university's computer systems. It would also be helpful if you could let us know in advance of your likely arrival date, so we can make sure there will be no technical problems with your housing reservation, etc.
Important note: Your housing reservations will be held until the end of the week following the date of acceptance. If you are planning to move in the dorm later, you must tell us in advance so that we can extend your housing reservation. Otherwise, you will not be accommodated.
Early arrivals
You are free to arrive earlier than the weekend of 18th - 20th September 2020. However, if you do so, please remember this is your personal decision, and that the extra days are not part of your studies. There will be no official or social program during these days, and the International Office will not be able to provide full administrative and welcome services.
Please note we will not be able to issue your Charles University ID card ahead of the officially scheduled registration date, and this, in turn, means that you will not be able to get access to Charles University computer services or libraries. You may also have problems getting cut-price student travel on the Prague Public Transit system. Please also note it is our policy that we will not sign official arrival documents with an arrival date earlier than 21st September 2020.
Non-semester students
The instructions about late and early arrivals do not apply to students who were accepted for a period which does not coincide with the dates of our academic year (typically Ph.D. students). If it is your case and a housing reservation has been made for you, please go to the housing office first, leave your luggage in your room and come to our office where you will learn details about registration, etc. Keep in mind please the housing will not be available longer than one week after the date of acceptance. Either way, we would appreciate if you could inform us about the exact date of your arrival in advance.
Classes
The best source of information about classes at Charles University is the search engine in our Student Information System (SIS). This system includes classes from all the faculties of Charles University, taught in all languages and that even classes taught in Czech are listed here. So please make sure you always choose "Faculty of Social Sciences" from the drop-down box, and always double-check the language of instruction and the semester in the course description. You can find further instructions on how to find classes in the SIS search engine on our Computer Guides and Manuals page.